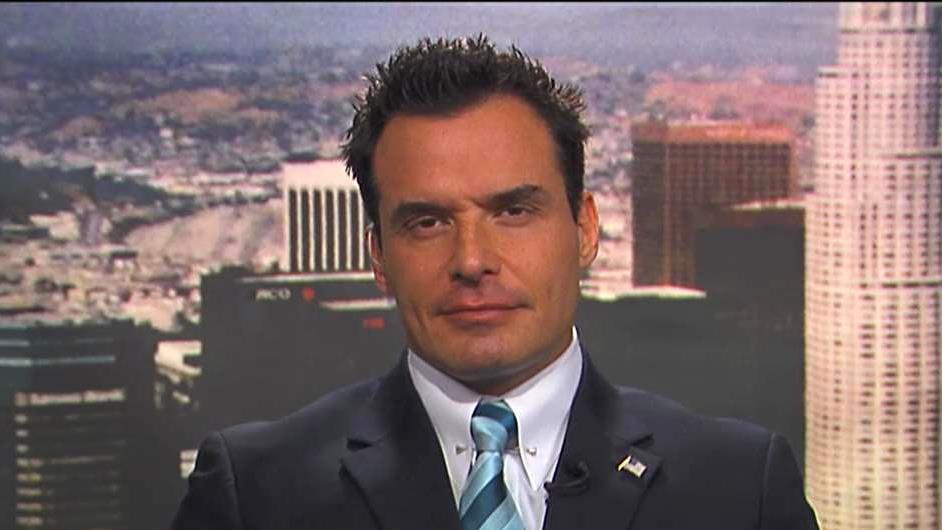 Actor Antonio Sabato, Jr. is hoping for a new role in Washington, D.C.  He is running for Congress against Rep. Julia Brownley (D-Calif.).  When the FOX Business Network's Stuart Varney asked him if he was running against Hollywood hypocrisy, Sabato weighed in, "I'm running against the Democratic Party who is a socialist party right now, they're [the] worst party I've ever seen.  This party is not only lying to the American people, but is actually trying to change the Constitution and the future of this country."
According to Sabato, America is at a crossroads.
"I tell people all the time, we are at a border right now where we can change things or not change and I'm going to fight to keep America the way that I love America," Sabato said on Varney & Co.
When Varney asked about Gov. Jerry Brown making California a sanctuary state, Sabato replied, "This is the most ridiculous thing and offensive to the American people. We should never have anything to do with sanctuary cities or sanctuary states. This governor is the worst governor this country, I mean this state, has ever had and at this point we have to make a change."
More from FOXBusiness.com
Sabato then discussed his own experience coming to America as an immigrant.
"I came here in 1985 as a proud Italian with my family.  Came here, waited on line did everything legally and I came here and I'm proud to be an American."