December Jobs Report Crushes Expectations, With 292,000 New Jobs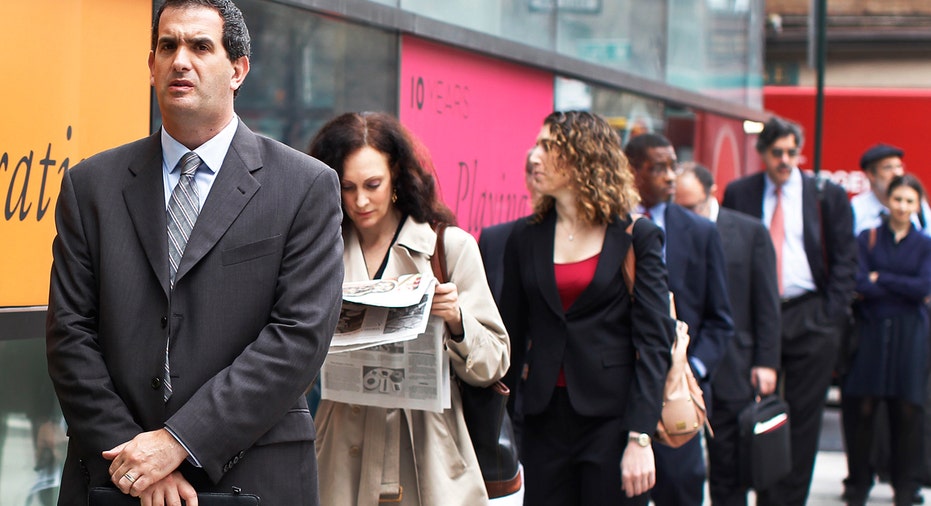 Aided by unusually warm weather in much of the country, the U.S. added a robust 292,000 jobs in December, a figure that easily beat expectations while suggesting labor markets will remain strong heading into the New Year.
The unemployment rate was unchanged from a month ago at 5%, its lowest level in seven and a half years, according to figures released Friday by the U.S. Labor Department. Analysts had predicted the economy would add 200,000 new jobs and that the headline unemployment rate would hold steady at 5%.
The numbers for October and November were also revised upward, offering further proof of the surge in labor market momentum in late 2015.
"With these revisions, employment gains in October and November combined were 50,000 higher than previously reported. Over the past 3 months, job gains have averaged 284,000 per month," the Labor Department reported.
U.S. stock markets will be looking for good news on Friday after concerns of a Chinese economic slowdown has led to the worst start ever in a new year for U.S. stock markets.
"Today's job numbers should be soothing to (Federal Reserve policy makers), to markets, and to workers, and stand in sharp contrast to the negative economic news emanating from China," said Beth Ann Bovino, U.S. chief economist at S&P Ratings. "Markets are desperate for good news, and now have it, but it comes with a caveat because better employment growth means the Fed will raise rates faster."
Prior to the release of the December jobs report, analysts had suggested a number of important sectors likely benefitted from the unseasonably warm weather late last year, notably the construction industry and the large services sector, especially in the areas of leisure and hospitality. That's what happened.
"Construction showed strong job growth for the third consecutive month, gaining 45,000 jobs in December. Job gains occurred among specialty trade contractors (29,000) and in construction of buildings (10,000)," the Labor Department said.
As has been the case in recent months, the most important figure in the report may be related to wage growth. In a glaring blemish within the December report, average hourly wages remained essentially unchanged in December at $25.34 an hour. The year-over-year increase was a more-encouraging 2.5%, according to the Labor Department.
In addition, the closely watched labor force participation rate, which measures the percentage of Americans actually working and looking for work, hardly moved at 62.6%, still stranded at the lowest rate in four decades.
Gary Chaison, a professor of labor relations at Clark University, said the December report was "both encouraging and discouraging" because the strong job growth numbers mask troubling aspects, notably stagnant wage growth and the weak labor force participation rate.
"We need a labor force participation that is much, much better, and we need the creation of better jobs and better paying jobs," he said. "People are settling for lesser paying jobs because they were laid off from better paying jobs. We have to have jobs that encourage people to return to the work force and give up unemployment benefits."
Wages had been practically stagnant for many American workers throughout much of 2015, a situation that contributed to stubbornly low inflation. Despite strong job creation and a rapidly falling unemployment rate, wages weren't rising accordingly.
That was the case throughout most of last year; excess slack in the labor market created pools of part-time and temporary workers who would prefer to be working full-time. That surplus allowed employers to keep wages low.
That dynamic began to shift in late 2015, enough that the Federal Reserve felt confident that inflation would start to move higher toward the Fed's 2% target. With that in mind, the Fed raised interest rates for the first time in nearly a decade last month, a move that represented a symbolic shift away from the Fed's unprecedented stimulus policies in the wake of the 2008 financial crisis.
Year over year wage increases have held at about 2% in recent months, a solid enough number but still well below the 3%-4% range economists believe would make a significant impact on inflation.
Theoretically the participation rate should start to move higher as unemployment drops. Among workers ages 25 to 54, the rate is much higher, 80.8% in November. That's still about 2 percentage points below prerecession levels.