Debt Crisis Hurts Confidence in Europe's Biggest Economy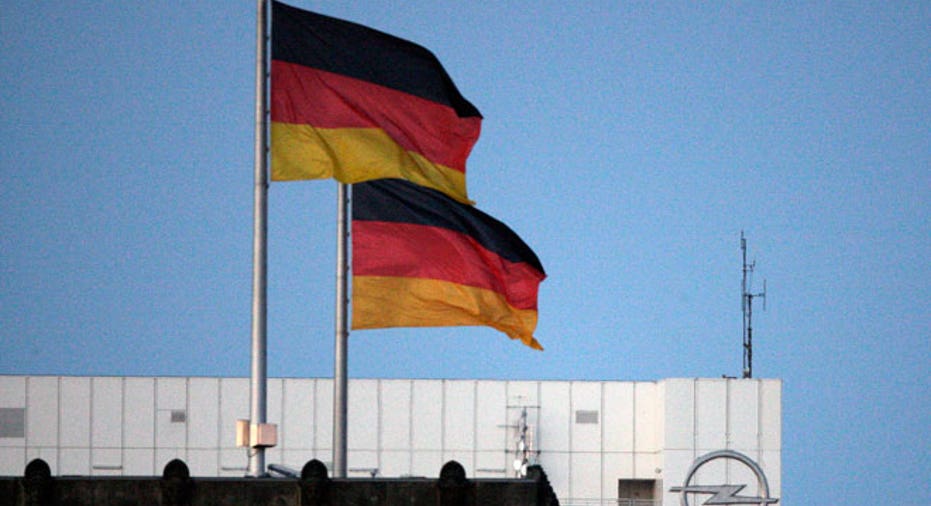 German business sentiment fell for a second straight month in June to its lowest level in over two years, the latest sign Europe's largest economy is no longer immune to the sovereign debt crisis engulfing the euro zone.
Europe's economic powerhouse had so far avoided the fate of its euro zone peers thanks to strong exports away from the bloc and healthy domestic demand, but increasing uncertainty over the currency bloc's prospects is starting to hit home.
A significant weakening in the German economy, which saved the euro zone from recession in the first quarter, spells further gloom for the region but could also encourage Berlin to take bolder steps to resolve the crisis.
"The euro crisis is really hitting home," Klaus Wohlrabe, an Ifo economist, told Reuters. "It's right on the front doorstep."
"At the moment I don't see a recession, rather a dip in the second and third quarter," Wohlrabe said, adding that GDP would only just remain in positive territory.
The Munich-based Ifo think tank's business climate index, based on a monthly survey of some 7,000 companies and published on Friday, dropped to 105.3 in June from 106.9 in May.
This was the lowest level since March 2010 and slightly worse than expected, with a Reuters poll of 44 economists forecasting the index would fall to 105.9.
Other recent data has also suggested the economy is losing stamina and may have contracted in the second quarter growing 0.5 percent in the first three months of 2012.
Manufacturing activity is at its weakest level in three years, according a purchasing managers' survey published on Thursday. The sector, which has driven growth over the last year, was also the worst hit in the Ifo survey.
Imports tumbled at their fastest rate in two years in April, while exports have declined on weakening demand from within the euro zone, where Germany sends roughly 40 percent of its goods sold abroad.
The Ifo data showed that firms were more optimistic about current business conditions but were worried about the outlook. A sub-index on business expectations fell to 97.3 from a revised 100.8 in May. Ifo's Wohlrabe said companies were adopting a wait-and-see attitude and were holding back on investments.
NOT IMMUNE
The Ifo figures were released hours before German Chancellor Angela Merkel was set to travel to Rome to meet with her Italian, Spanish and French counterparts to discuss solutions to the euro zone's sovereign debt crisis.
A significant weakening of the German economy could give Merkel more public backing to take bolder steps.
"The German ship is more solid than all other euro zone ships but latest indicators have been good reminders that even the most solid ship can capsize in a rough thunderstorm," said ING's Carsten Brzeski.
"Maybe there is one upside to the latest batch of disappointing data from the euro zone's biggest economy: it shows that a fundamental solution to the euro zone crisis is also in the interest of the German economy."
Ifo's Wohlrabe said 70 percent of the responses for Friday's survey were collected before the Greek election last weekend, when there were concerns that a radical leftist party would win and the crisis-stricken country would then leave the euro zone.
"Uncertainty was particularly prominent then," Wohlrabe said, adding that there were also concerns about Spain, which was a more important trade partner than Greece. Export expectations fell as a result.
Economists said it was not all gloom and doom for the German economy though, with domestic demand likely to hold up on the back of a solid labour market and wage rises and support growth.
The more domestic-oriented retailing sector improved in June, according to the Ifo data. German retail companies have been fairly upbeat recently after a soggy April hit sales, with Adidas this week raising its forecast for 2012 sales of soccer equipment to a new record high.
"Investment and exports are likely to be the main channels of transmission of financial market turbulences to Germany's real economy, as the crisis hits again and is likely to trigger a significant slowdown over the summer, said Berenberg's Christian Schulz.
"Domestic private and public consumption, on the other hand are likely to have a stabilising effect," he said.