Debt ceiling deadline imminent as lawmakers leave for recess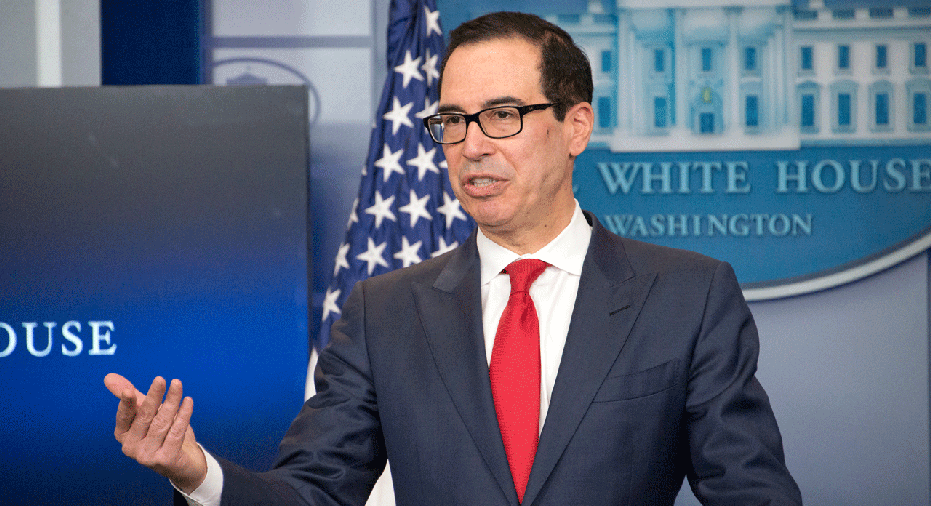 Members of the House of Representatives left for August recess after Republicans failed to agree on a repeal plan for ObamaCare last week, but when they return they will have just weeks to tackle another pressing policy issue: the debt ceiling.
U.S. Treasury Secretary Steven Mnuchin, who has been requesting for months that Congress strike a deal to raise the debt ceiling prior to leaving Capitol Hill in August, wrote a letter to lawmakers on Friday saying the borrowing limit must be raised by September 29 or the U.S. could run out of money to pay its bills.
"Based upon our available information, I believe that it is critical that Congress act to increase the nation's borrowing authority by September 29, 2017. I urge Congress to act promptly on this important matter," Mnuchin's letter read.
A deal will raise the United States' borrowing authority in order to cover the annual deficit it accrues. It will also allow the government to continue routine payments, including Social Security benefits.
President Obama temporarily suspended the debt ceiling until March 2017—since then the government has been paying its bills using "extraordinary measures." The worry now is how much longer it can sustain those measures, which, as indicated by the administration, appears to be sometime in the early Fall.
However, passing a debt ceiling bill swiftly could be challenging for lawmakers. Republicans – who wield the political majority – are divided on the best strategy. Conservative members of the party traditionally favor attaching spending reform riders to the debt limit increase as a way to move toward a balanced budget over time. However, Mnuchin has pressed multiple times for a "clean" debt ceiling bill, passed with no strings attached.
That debate has caused some division within the administration itself. Office of Management and Budget Director Mick Mulvaney, a known deficit hawk, has indicated he and Mnuchin are at odds about whether the debt ceiling legislation should have spending provisions added on.
"There are various thoughts about how to get something passed, but I don't think we've settled on how to move forward yet," Mulvaney told reporters in mid-June. "Will it be a clean debt ceiling vote? Will it be a debt ceiling vote with some type of reforms attached to it? I don't think we've settled on that."
In addition to the debt ceiling, Congress will be pressed to pass a spending bill before the onset of the new fiscal year in October. Failure to do so could result in a government shutdown.