Data Point to Calif. as Jobless Claims Culprit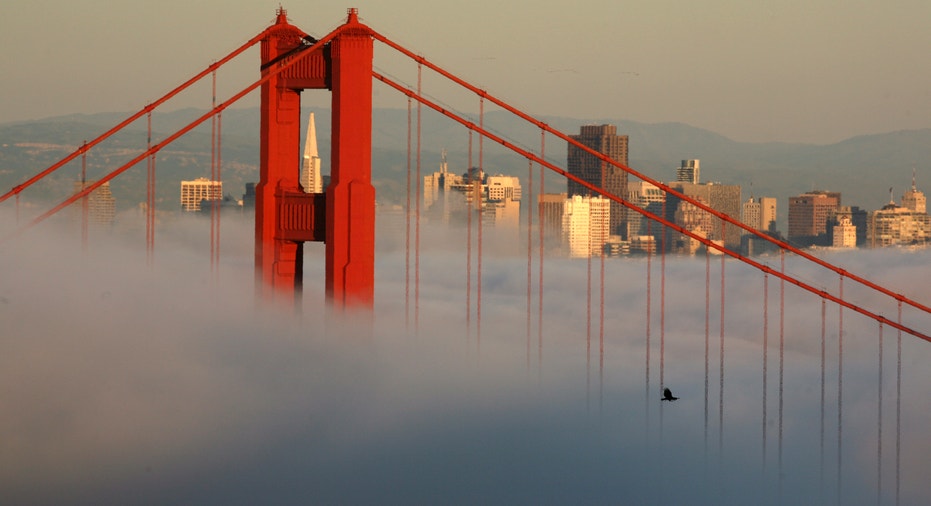 Jobless claims data released Thursday point directly at California as the culprit in a skewed report issued two weeks ago.
FOX Business reported on Oct. 11 that a sharp drop in the number of weekly jobless claims for the week ended Oct. 6 was caused by a large state -- most likely California -- underreporting some of its claims.
California strongly denied the report at the time, but the newly released data indicate otherwise.
On Thursday, the U.S. Labor Department said the number of people in the U.S. who filed for new jobless claims last week fell sharply by 23,000 to 369,000.
Meanwhile, California saw a big spike in claims, surging by 26,935, by far the largest increase in the nation. The next largest increase was in Florida, which saw a rise in 3,947 claims, followed by Ohio with 1,936 new claims and Washington with 1,435.
So either California's economy suddenly took a dramatic turn for the worse last week, or claims that weren't reported earlier in the month have now been included in the data.
Stephen Stanley, chief economist at Pierpont Securities in Stamford, Ct., is leaning toward the latter.
Stanley, who accurately described the anomaly two weeks ago, said it didn't "take Sherlock Holmes" to figure it out.
"The size of the distortion was so big that California was the only state that had enough claims to be responsible," Stanley said in an interview with FOX Business.
At the time the national falloff in claims was reported it was interpreted by some as further proof that U.S. labor markets were stabilizing. The data seemed to support two consecutive monthly jobs reports -- August and September -- which showed the U.S. unemployment rate had dipped to its lowest level in nearly four years.
Stanley didn't buy it, saying at the time: "In short, (the jobless claim) reading is worthless in terms of informing on the general economy."
On Thursday he called the controversy over the earlier data "a tempest in a teapot."
"It was clear to those of us who follow this on a daily basis that it was an oversight that would get corrected pretty quickly," he said.
Dan Stephens, a spokesman for the State of California's Employment Development Department, said the agency was still reviewing the latest numbers and would issue a statement later in the day.
Two weeks ago a U.S. Labor Department spokesman told FOX Business that a large state, which he declined to identify, has a history of reporting "volatile" numbers at the beginning of quarters and that the Labor Department has complained and tried to work with the state to more accurately report its claims but with little success.