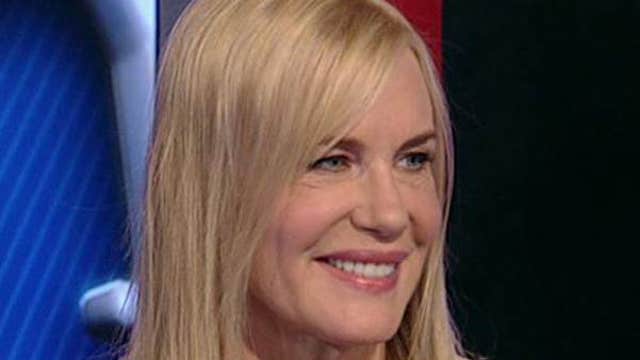 Actress Daryl Hannah and FBN's Stuart Varney got into a heated debate on Tuesday over the Keystone pipeline.
Off the bat, Hannah expressed support for President Obama's decision to delay the final ruling on Keystone XL – but said he didn't go far enough.
"I don't actually think the delay was a great move. What I think would be a great move is all-out rejection," said Hannah.
Varney, however, argued that the pipeline could help wean the United States off of oil from countries like Venezuela.
"We would be able to replace oil coming from a socialist dictatorship who has wrecked Venezuela and we would replace it with our friends the Canadians," said Varney.
But Hannah said she doesn't want to replace oil with more oil. Instead, she wants the United States to double down on its investment in renewable energy sources like solar power.
"What I'd like to do is replace fossil fuels -- these extreme extractions -- with renewable energy, which would give us actual resilience and energy independence … hopefully we don't have to wait any longer," said Hannah.
Varney, however, said the future of solar energy didn't look so sunny.
"If you spend tens of billions of dollars on solar energy over a period of a generation – tens of billions of dollars – and you end up with less than 1% of your energy coming from solar power, don't you think it will take generations?" asked Varney.
Hannah, however, was hardly dissuaded from her renewable energy argument. In fact, she said she would like to see the United States invest as much as a trillion dollars in solar.
"It will instantly start replacing [oil]," said Hannah.
But Varney wasn't satisfied with Hannah's view of solar power's legitimacy.
"Start replacing … and how long before we fully replace [oil]?" asked Varney.