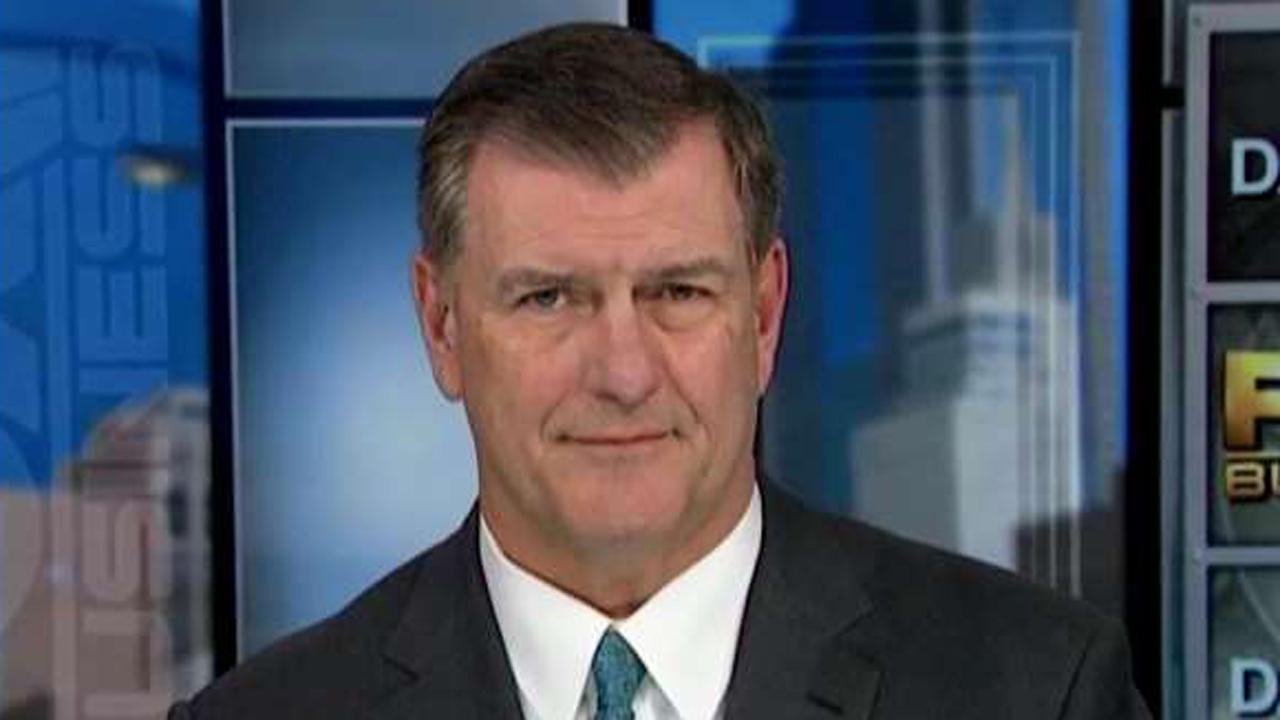 International airports across the country faced extended delays over the weekend, as confusion over President Donald Trump's temporary travel ban prevented immigrants from clearing customs.
Dallas Mayor Mike Rawlings found the Trump administration's order to ban travel from seven Middle-Eastern countries a poorly executed policy. Since Dallas-Fort Worth airport is a central hub for international travel, Rawlings and his city were immediately impacted by the act.
"The question is what we are going to do as a country," Rawlings told FOX Business Network's Neil Cavuto. "Are we going to lean into the world to be sure we are safe and secure and be a world economic power by really doing trade and business with people or are we kind of put up walls and try to hold people off?"
On Friday, Trump signed this new executive order establishing enhanced vetting measures to "keep radical Islamic terrorists out of the United States of America." The travel ban prohibits all persons from Sudan, Syria, Iraq, Iran, Libya, Somalia and Yemen from entering the U.S. for 90 days and suspends all refugee admissions for 120 days.
"We want to ensure that we are not admitting into our country the very threats our soldiers are fighting overseas. We only want to admit those into our country who will support our country and love deeply our people," Trump said at the Pentagon, after the swearing-in of Defense Secretary James Mattis.
Rawlings said Trump's immigration ban will only increase domestic recruitment of radical extremists.
"We have gone unbelievably slow on these refugees. It's harder to be a refugee than to get into an Ivy League school, I swear from these places.  So, I don't think this is a matter of safety. This is a matter of the statement we are trying to make to the world,' he said.
When asked whether Trump's travel ban was racially motivated, Rawlings said, "I never try to look at someone's intent, I just look at the end results and this was a big loss in the loss column."