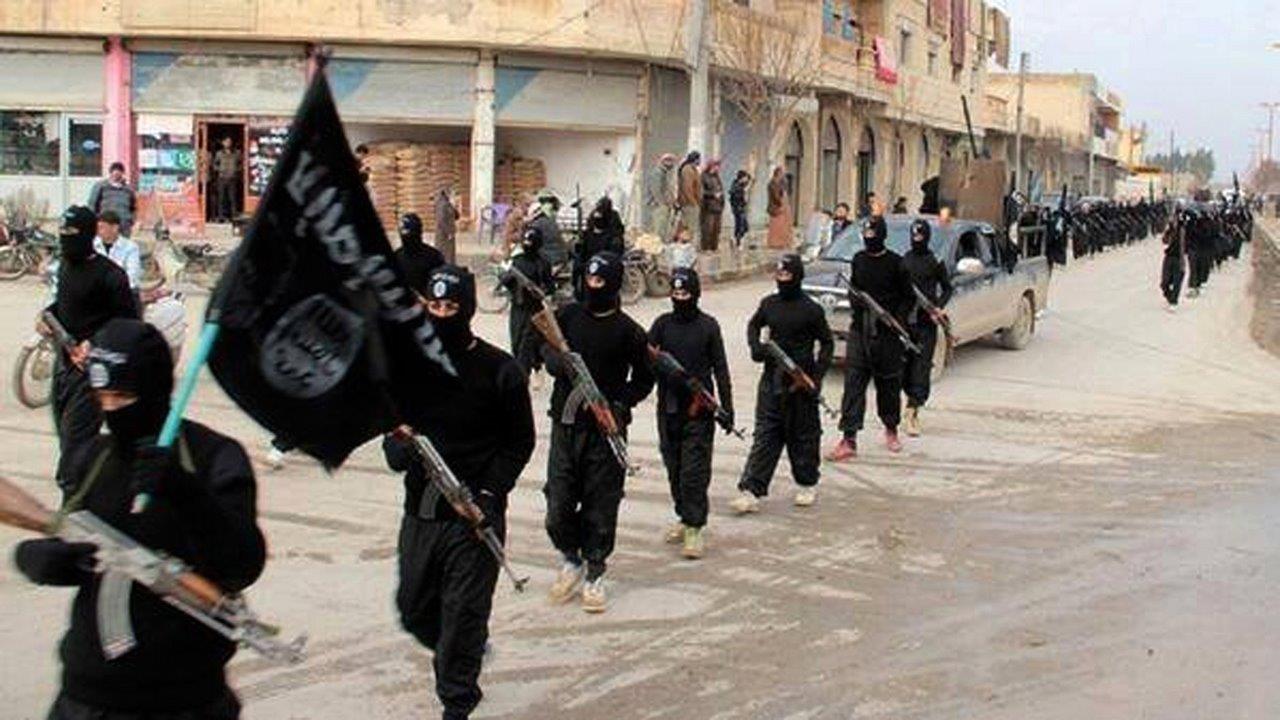 With a big win in the Utah primary, Republican presidential candidate Ted Cruz weighed in on the state of his presidential bid and the fight against terrorism.
"Last night was a terrific victory… in Utah we had been hoping to break 50 percent, at 50 percent you get all of the delegates and we ended up blowing past that, we saw a landslide victory, 69 percent, nearly 70 percent of the vote.  And I think it is indicative of what you're seeing nationwide.  We are seeing Republicans uniting behind our campaign, Utah was now the tenth state across the country where we've beaten Donald Trump," Cruz told the FOX Business Network's Maria Bartiromo.
Cruz then weighed in on the importance of his endorsement from former Republican presidential candidate Jeb Bush announced on Wednesday.
"Tremendously important," Cruz noted.  "Governor Bush is a good man and I'm very grateful for his endorsement, and I think his endorsement is indicative of what we are seeing, which is Republicans unifying and coming together."
Cruz also discussed the state of the war on terrorism in the aftermath of the attacks in Brussels, Belgium.
"Our thoughts and prayers are with those who were murdered, those who were wounded in this terrorist attack in Brussels and especially with the three Americans, the Mormon missionaries who were wounded in this attack.  This attack really underscores the threat we face from radical Islamic terrorism. This is not a lone wolf, it was not an isolated attack, we are facing global jihad from ISIS and radical Islamic terrorism."
He then talked about how political correctness is holding back America in the fight against terrorists.
"People across this country are fed up with President Obama and Hillary Clinton and the modern Democratic Party that is so captive to political correctness that they won't even say the words 'radical Islamic terrorism.'"
"Indeed, following the Paris attacks, following San Bernardino, President Obama predictably goes on television and lectures Americans on Islamophobia.  We need a commander-in-chief whose first priority is keeping America safe," Cruz said.
The senator also discussed what would change if he were the leader of the free world.
If I am commander-in-chief, we will utterly destroy ISIS. We are going to defeat radical Islamic terrorism and we are going to end this ostrich, head in the sand political correctness that refuses to acknowledge our enemy, to identify it, or do what's necessary to defeat it!"
Cruz responded to critics of his recent comments that it's time for "law enforcement to patrol and secure Muslim neighborhoods before they become radicalized."
"We need to use proactive policing and we need to use national security and intelligence assets to stop radical Islamic terrorism. If you look at the city of New York under Mayor Bloomberg, he had a program that worked actively, cooperatively with the Muslim community to go in and prevent radicalization and to identify and stop radical Islamic terrorist plots before they are they're carried out. Now Mayor de Blasio, in a predictable act of political correctness, canceled that program."
He then weighed in on the controversy between him and Donald Trump over their wives.
"First of all, the group that sent out that tweet about Donald's wife is not our Super PAC, I don't know the people, we have no connection with them, we can't control them.  And I have never had a conversation, as far as I know no one on my team has ever had a conversation with them.  They are totally separate.  We do have Super PACs supporting us, that's not one of them, it's totally separate and unrelated to us," said Cruz.
On Trump's reaction, Cruz responded, "You know, Donald's approach, when he's scared, when he's threatened, when he's rattled, he inevitably starts yelling and screaming and insulting people and often cursing. Donald is a bully, that's how he approaches people, so he immediately threatened my wife.  I've got to say, Heidi is the daughter of Christian missionaries, she lived in Africa as a little girl, Heidi is my best friend in the whole world, she is an incredible mom.  And I would say to Donald Trump, if you want a character fight, stick with me because Heidi is way out of your league."