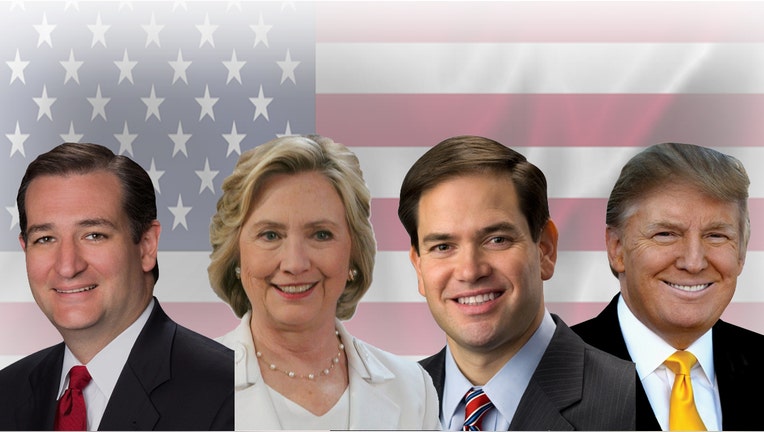 Texas Senator Ted Cruz has been busy cranking out negative TV ads this week targeting Democratic presidential contender Hillary Clinton and his two Republican rivals, Florida Senator Marco Rubio and businessman Donald Trump.
The three ads have been running in South Carolina with eight days left before the first-in-the-South Republican primary. One of the ads, "Conservatives Anonymous," attacking Rubio as "just a pretty face," was removed from rotation after a Buzzfeed report revealed one of the women in the video, Amy Lindsay, had appeared in soft-core pornographic films.
Lindsay took to Twitter (NYSE:TWTR) with her reaction: "Extremely disappointed the #TedCruz campaign pulled the national television spot I had a role in."
In another one-minute ad called, "Parking Lot," Cruz goes after Trump for his "pattern of sleaze." One of the claims made says Trump evicted a woman from her property using "eminent domain" to build a limousine parking lot for one of his casinos. It also features the real estate mogul in a news clip explaining his actions, "I offered her a lot of money out of this (points to his chest), a little thing called heart." The woman, Vera Coking, responds, "Heart? He doesn't have no heart that man." The ad ends with a bold statement: "Trump uses power for personal gain; imagine what he could do as president."
The third ad the Cruz campaign rolled out on Friday pokes fun at Democratic candidate Hillary Clinton with a spoof of the movie "Office Space." In the spot titled, "It Feels Good to be a Clinton," an actress playing Clinton is featured destroying a computer with a baseball bat, mimicking the scene from the comedy where angry employees destroy a malfunctioning copy machine. It is meant to point out that the former Secretary of State's private server scandal as "a server full of secrets ain't no thing."
The lyrics in the video suggest the Clinton's never explain their actions, "Why it is what they've done or with who. A real Clinton knows they're entitled. You don't get to know what they do."
The South Carolina Democratic primary is set for February 27.