Consumers Dismiss August Market Swings, Spend Freely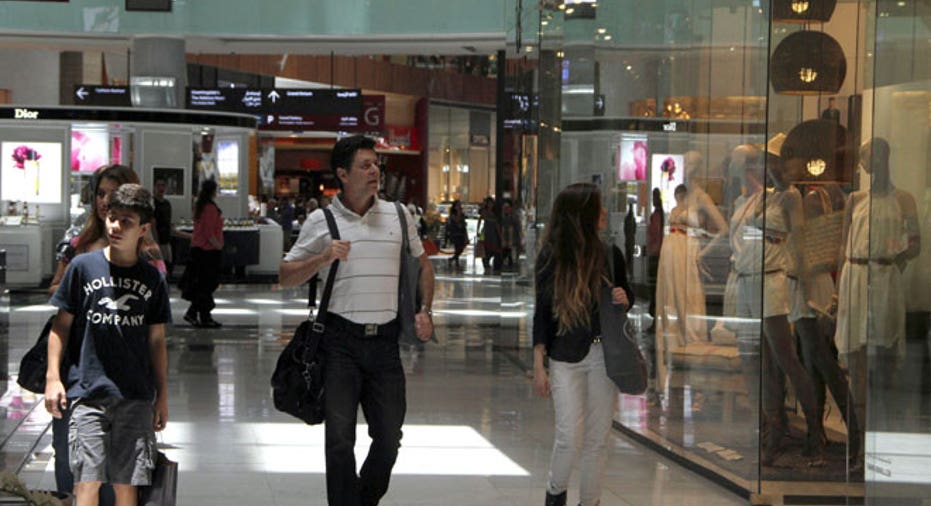 U.S. consumers shrugged off all the stock market turmoil in August and maintained healthy retail spending, more evidence that the strengthening jobs market is fueling optimism.
"Consumers came back to life in the first two months of the third quarter after lying low in June," Chris G. Christopher Jr., director of U.S. Consumer Economics for IHS Global Insight said.
Given all the headlines recounting huge drops in the major U.S. stock indexes it wouldn't have been a surprise if U.S. consumers had grown skittish about spending, concerned that their stock holdings were taking a big hit. But that wasn't the case.
Instead, certain sectors of the economy struggled, namely luxury items. That's probably because more than half of Americans don't even own stock, according to recent data from Pew Research Service, and those who do are fairly well off.
"The impact of household financial-asset declines on consumer spending is typically concentrated in high-end luxury items," Christopher added. "Most households are more sensitive to changes in real estate wealth than financial equity wealth."
Also contributing to the strong retail sales report was cheap energy prices which has put more money in consumers' wallets.
Retail sales rose a seasonally adjusted 0.2% in August from July, according to the Commerce Department. That was slightly below the 0.3% growth that economists surveyed by Thomson Reuters expected.
But the increase in August over July was vital because it occurred despite the unexpected volatility that rocked U.S. stock markets following a meltdown in China's stock markets and reports that the Chinese economy was slowing.
Stock market losses in August are estimated to have shaved close to $2 trillion in U.S. household financial wealth.
Meanwhile, the unemployment rate in August fell to a seven-year low of 5.1% and the economy continued to create jobs at a healthy pace. Economists believe this broader economic trend played a larger role in consumer spending habits than the temporary market volatility caused by the Chinese turmoil.
And the momentum is expected to continue through the second half of 2015.
"We see the combination of solid payrolls, firming wage growth and low inflation supporting consumer outlays in the months to come," Gregory Daco, head of U.S. Macroeconomics at Oxford Economics said.
Daco said any impact the market volatility might have on long-term retail spending would depend on how long the volatility lasted.
Markets seem to have calmed down in recent days with daily high and low ranges shrinking considerably from the huge daily movements last month. The Dow Jones Industrial average was up more than 160 points on Tuesday in response to the solid retail sales data.