Consumer Spending Posts Biggest Gain Since February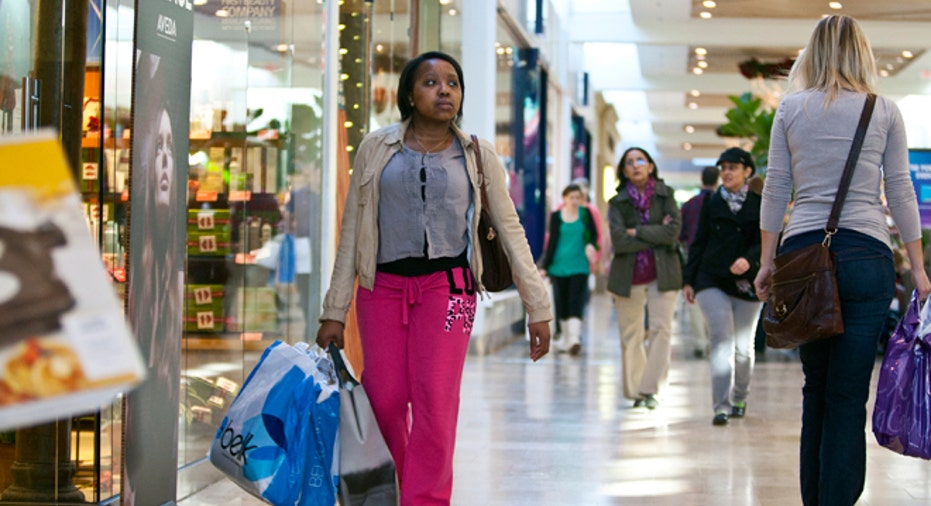 Consumer spending got off to a fairly firm start in the third quarter, rising by the most in five months, offering hope economic growth could pick up this quarter.
The Commerce Department said on Thursday consumer spending increased 0.4 percent after a flat reading in June. Last month's rise in consumer spending, which accounts for 70 percent of U.S. economic activity, was in line with economists' expectations.
When adjusted for inflation, consumer spending increased 0.4 percent, also the largest increase since February.
Real consumer spending dipped 0.1 percent in June and last month's increase was an encouraging sign after consumption growth slowed by the most in a year in the second quarter.
Sluggish consumer spending held back economic growth to a 1.7 percent annual pace in the April-June period.
Data on housing, job growth and retail sales suggest the economy fared better early in the third quarter, but was not strong enough to take additional monetary easing by the Federal Reserve off the table.
Policymakers from the U.S. central bank meet on September 12-13. Economists are divided on whether the Fed will announce a third round of bond purchases to spur faster economic growth.
Real spending last month was lifted by subdued inflation pressures. A price index for personal spending was flat after edging up 0.1 percent in June.
In the 12 months through July, the PCE index rose 1.3 percent -- the smallest increase since October 2009 -- after increasing 1.5 percent in June.
A core measure that strips out food and energy costs was also flat for the first time since September after gaining 0.2 percent in June.
In the 12 months to July, the core PCE index slowed to 1.6 percent, the smallest rise since October, from 1.8 percent. The Fed aims for inflation of 2 percent.
Last month, households increased spending as income increased 0.3 percent after rising by the same margin in June. Income available to households after stripping out inflation and taxes increased 0.3 percent after gaining 0.2 percent in June.
With spending a touch above income growth, the saving rate slipped to 4.2 percent in July from 4.3 percent the prior month.