Consumer Spending Barely Rose in October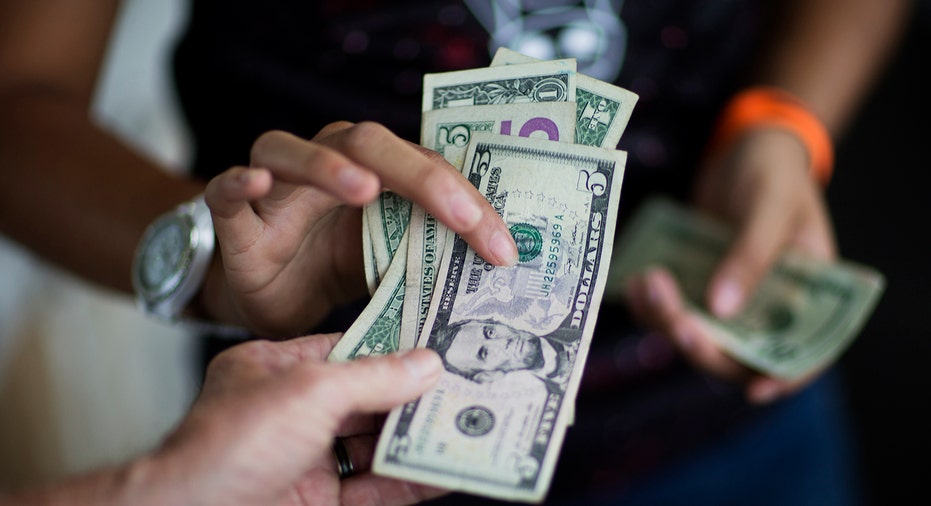 U.S. consumer spending barely rose in October as households took advantage of rising incomes to boost savings to their highest level in nearly three years, pointing to moderate economic growth in the fourth quarter.
The Commerce Department said on Wednesday consumer spending edged up 0.1 percent after a similar increase in September.
That suggests consumer spending, which accounts for more than two-thirds of U.S. economic activity, has slowed from the third quarter's brisk 3.0 percent annual pace.
The tepid rise in consumer spending could combine with an anticipated drag on the economy from an ongoing inventory reduction to hold the economy to around a 2 percent growth rate in the fourth quarter. The government reported on Tuesday that the economy expanded at a 2.1 percent rate in the third quarter.
Economists polled by Reuters had forecast consumer spending rising 0.3 percent last month. When adjusted for inflation, consumer spending gained 0.1 percent in October after rising by the same margin in September.
Personal income increased 0.4 percent last month, accelerating after a 0.2 percent gain in September. Wages and salaries shot up 0.6 percent, the largest increase since May.
With income outpacing spending, savings rose, which could boost consumer spending in the coming months. Savings increased to $761.9 billion last month, the highest level since December 2012, from $722.9 billion in September.
There was still no sign of inflation, which has persistently run below the Federal Reserve's 2 percent target. A price index for consumer spending ticked up 0.1 percent after declining in September for the first time since January.
In the 12 months through October, the personal consumption expenditures (PCE) price index was up 0.2 percent after a similar rise in September.
Excluding food and energy, prices were unchanged after rising by 0.2 percent in September. The so-called core PCE price index rose 1.3 percent in the 12 months through October, for the 10th straight month.
(Reporting by Lucia Mutikani; Editing by Andrea Ricci; (Lucia.Mutikani@thomsonreuters.com; 1 202 898 8315; Reuters; Messaging: lucia.mutikani.thomsonreuters.com@reuters.net))