Consumer prices post largest gain in nearly four years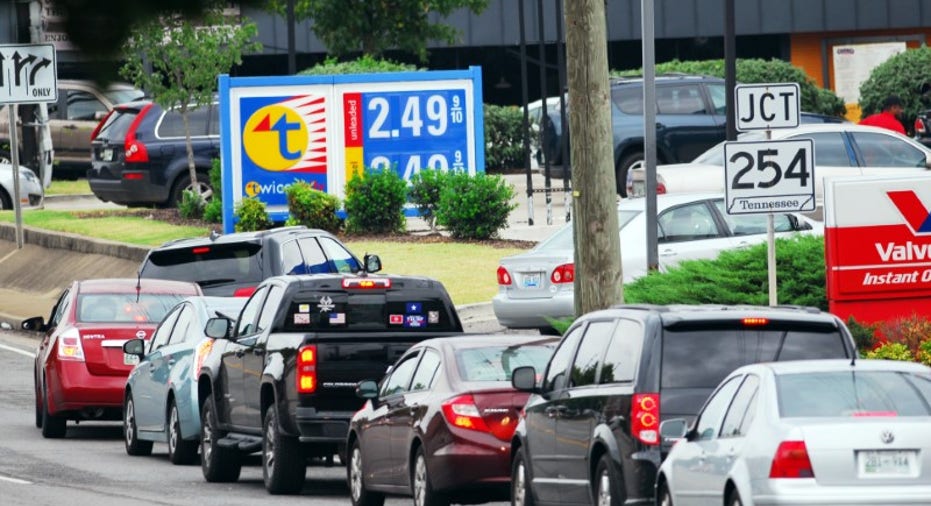 U.S. consumer prices recorded their biggest increase in nearly four years in January as
households paid more for gasoline and other goods, suggesting inflation pressures could be picking up.
The Labor Department said on Wednesday its Consumer Price Index jumped 0.6 percent last month after gaining 0.3 percent in December. January's increase in the CPI was the largest since February 2013.
In the 12 months through January, the CPI increased 2.5 percent, the biggest year-on-year gain since March 2012.
The CPI rose 2.1 percent in the year to December.
Economists polled by Reuters had forecast the CPI rising 0.3 percent last month and advancing 2.4 percent from a year ago.
Inflation is trending higher as prices for energy goods and other commodities rebound as global demand picks up.
The so-called core CPI, which strips out food and energy costs, rose 0.3 percent last month after increasing 0.2 percent in December. That lifted the year-on-year core CPI increase to 2.3 percent in January from December's 2.2 percent increase.
The Fed has a 2 percent inflation target and tracks an inflation measure which is currently at 1.7 percent.
Gradually firming inflation and a tightening labor market could allow the Fed to raise interest rates at least twice this year.
Fed Chair Janet Yellen told lawmakers on Tuesday that "waiting too long to remove accommodation would be unwise."
The U.S. central bank has forecast three rate increases this year. The Fed hiked its overnight interest rate last December by 25 basis points to a range of 0.50 percent to 0.75 percent.
Last month, gasoline prices surged 7.8 percent, accounting for nearly half of the rise in the CPI. That followed a 2.4 percent increase in December.
Food prices edged up 0.1 percent after being unchanged for six straight months.
The cost of food consumed at home was unchanged after dropping for eight consecutive months.
Within the core CPI basket, rents increased 0.3 percent last month after a similar gain in December.
Owners' equivalent rent of primary residence gained 0.2 percent in January after increasing 0.3 percent the prior month.
The cost of medical care rose 0.2 percent, with the prices for hospital services and prescription medicine both increasing 0.3 percent. Motor vehicle prices shot up 0.9 percent, the largest rise since November 2009.
(Reporting by Lucia Mutikani; Editing by Andrea Ricci)
((Lucia.Mutikani@thomsonreuters.com; 1 202 898 8315; Reuters
Messaging: lucia.mutikani.thomsonreuters.com@reuters.net))