Consumer Prices Post Biggest Gain In 10 Months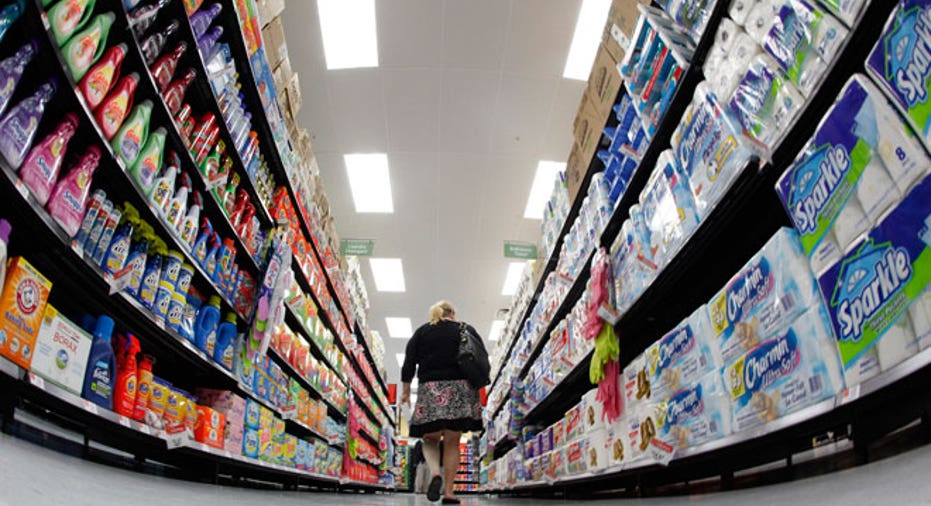 U.S. consumer prices recorded their largest increase in 10 months in April, pointing to some inflation in the economy.
The Labor Department said on Thursday its Consumer Price Index increased 0.3 percent last month as food prices rose for a fourth consecutive month and the cost of gasoline surged.
That was the biggest rise since June last year and added to March's 0.2 percent rise.
In the 12 months through April, consumer prices rose 2.0 percent after gaining 1.5 percent in March. That was the biggest increase since July last year and in part reflected prices coming off last year's low base when energy costs decreased.
Economists polled by Reuters had forecast the CPI increasing 0.3 percent from March and gaining 2.0 percent from a year ago.
Stripping out food and energy prices, the so-called core CPI rose 0.2 percent after advancing by the same margin in March.
In the 12 months through April, the core CPI increased 1.8 percent. That was the biggest gain since August last year and followed a 1.7 percent rise in March.
Economists had forecast the core CPI rising only 0.1 percent from March and 1.7 percent from a year-ago.
The Federal Reserve targets 2 percent inflation and it tracks an index that is running even lower than the CPI. Policymakers worry that inflation is running too low, but the steady increase in prices should ease those concerns.
A report on Wednesday showed a strong rise in producer prices in April, with increases spread from goods to services, leaving economists to anticipate gains in consumer inflation in the months ahead.
Food prices rose 0.4 percent in April, rising by the same margin for a third consecutive month. A drought in the West pushed up prices for meat, dairy, fruit and vegetables. Poultry and fish prices also rose as did the cost of eggs.
Gasoline prices rose 2.3 percent, advancing for the first time since December. That rise offset a 2.6 percent plunge in electricity prices, which was the largest drop since 1986.
Within the core CPI, shelter costs increased 0.2 percent, slowing from the prior month's 0.3 percent rise. There were also increases in medical care costs, used cars and trucks prices and airline fares.