Congress Wades Into Flood Insurance Overhaul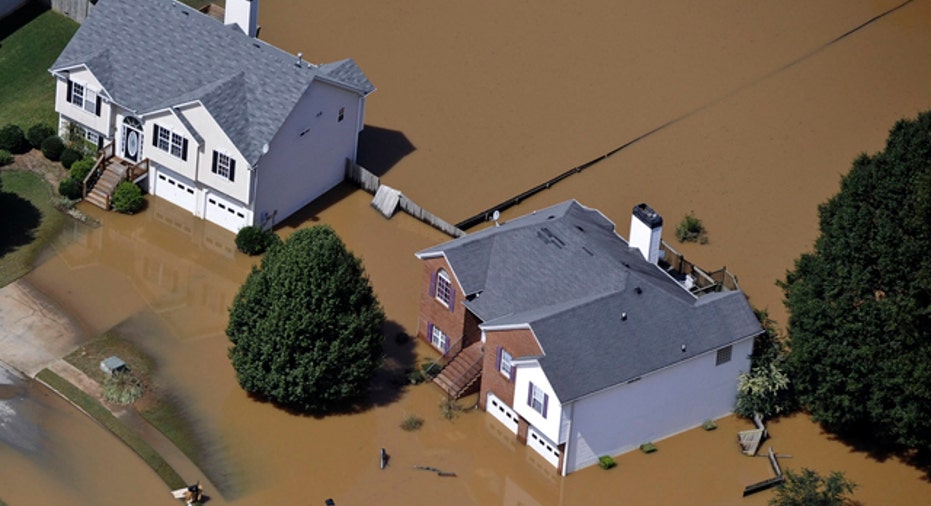 Congress is pulling on its hip waders again to try to rescue a government policy wreck left over from 2005's Hurricane Katrina.
The National Flood Insurance Program, badly damaged by the costliest natural disaster in U.S. history as well as long neglect, has defied attempts at reform for five years.
That's not stopping Judy Biggert. On Friday, the soft-spoken Republican chairman of the House of Representatives insurance subcommittee will tackle the troubled NFIP, just as record U.S. winter snows threaten to cause heavy spring floods.
Illinois Representative Biggert will hold a hearing and present draft legislation that would bring higher flood insurance premiums and better mapping. Insurers and lawmakers see both as needed steps toward moving flood insurance closer to market realities.
The NFIP insures more than 5.5 million homeowners and businesses nationwide. It is $17.7 billion in debt, much of it racked up in the 2004 and 2005 hurricanes.
But Biggert's bill is silent on two key issues: what to do about the NFIP's debt, and whether to add wind-damage coverage to the program, an idea that derailed the last congressional push to fix it in 2009.
"Flood insurance is $18 billion in the hole, and everybody knows this is a program that is sorely in need of reform," said Steve Ellis, vice president of Taxpayers for Common Sense, a federal budget watchdog group.
A long debate lies ahead. Congress is unlikely to take final action before September, when the program's current authorization is set to expire, but lobbyists on all sides of the issue are already pressing their agendas.
Major insurers with a big stake in the debate include Allstate, Farmers Insurance, Hartford Financial, Travelers and many others. Most oppose adding wind coverage to the program.
Homeowners, businesses and property developers from the beaches of the Gulf Coast and North Carolina to the flood plains of Texas and the Midwest are also engaged in the issue as they face the prospect of higher premiums.
"I am concerned about some of the impacts of this legislation on homeowners, especially given the fragile state of our economy," said Democratic Representative Maxine Waters of California, a long-time advocate of NFIP reform.
ENVIRONMENTAL THREAT CITED
The flood insurance program has also drawn criticism from environmentalists who say it subsidizes development in sensitive wildlife habitats.
"We're literally encouraging the destruction of the environment through federal policies," said Adam Kolton, an executive at the National Wildlife Federation.
Standard homeowners' insurance does not cover flooding. The government set up the NFIP in 1968 to provide affordable insurance that the private sector would not offer.
The program, which is administered by the U.S. Federal Emergency Management Agency, provides coverage through more than 80 companies that sell policies and collect premiums on the government's behalf for a fee. The premiums go to FEMA.
Since 2008, the program has functioned under a series of short-term extensions. Last year, Congress let the program lapse four times, meaning new flood insurance policies could not be written, complicating thousands of real estate transactions daily in flood-prone regions.
Floods are the most common and most costly type of natural disaster in the United States. Over the years, the flood zone maps on which the program is based have become outdated, while congressional investigators have questioned FEMA's payments to insurers.
Investigators have said premiums charged to some policyholders are too low to reflect the true risk of their properties. And they have said a handful of "repetitive loss" properties -- which are flooded and rebuilt again and again -- account for an inordinate share of total claims.
"We have long believed that the National Flood Insurance Program is in need of meaningful reforms so that it better serves our customers -- the American people," said FEMA spokeswoman Rachel Racusen.