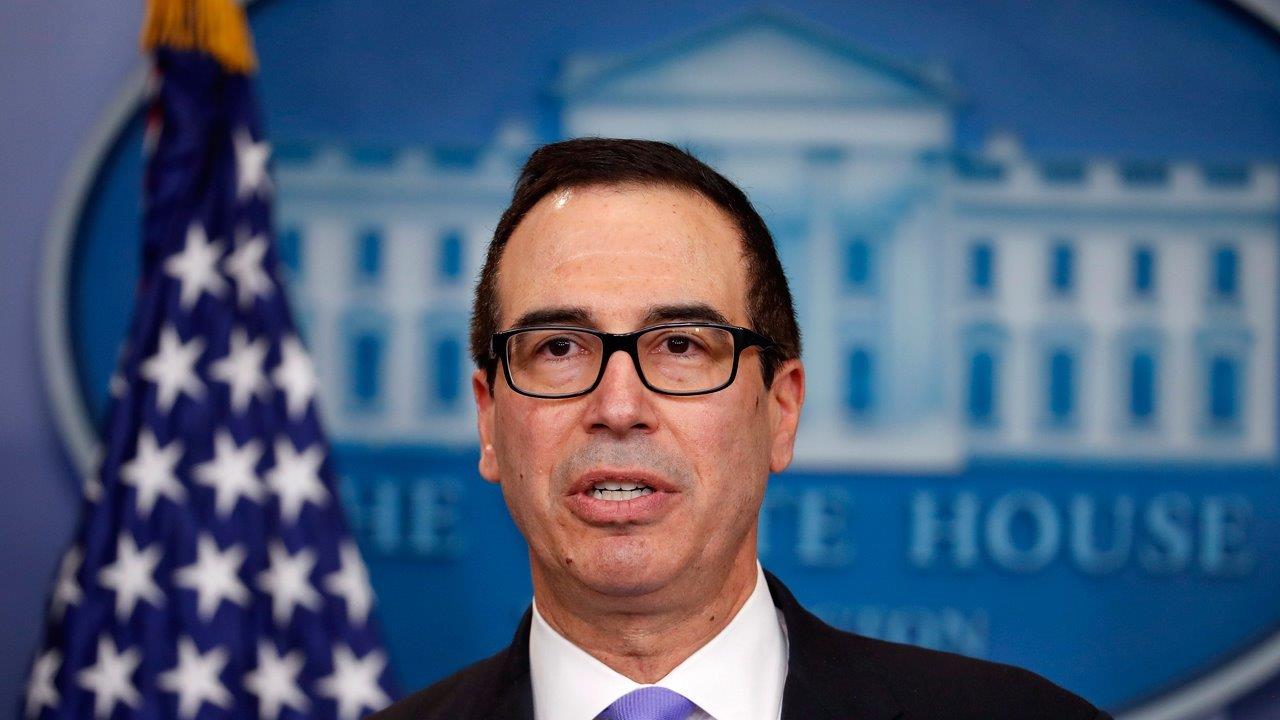 Treasury Secretary Steven Mnuchin discussed efforts to reform the Consumer Financial Protection Bureau, telling the FOX Business Network's Maria Bartiromo, "This is one of the few regulators that, at the moment, can't be removed by the president and at the moment doesn't have a board to oversee it."
Mnuchin then called for the CFPB to be funded by Congress, not the Federal Reserve like it is now.
"We think it's also improper that this is funded out of the Fed, we think this should be funded by Congress like other congressional appropriations. This agency should be subject to proper review and not subject to one person acting on their own."
More from FOXBusiness.com
Mnuchin said that over time the administration would consider whether the bureau should be merged with another agency, but for the time being said it should be an independent regulator.
"Right now it needs proper oversight and it needs to be an independent regulator like other independent regulators, the budget's gone way out of control, the bureaucracy has gotten out of control and this is something that we are going to have to work with Congress on and we look forward to working with them."
Mnuchin also weighed in on the goals of the administration's efforts to rein in financial regulations, saying, "This is fundamentally about making sure that community banks and regional banks can lend and that they have access to capital. This is really what's driving the growth in our economy, what's driving lending to small- and medium-sized business."