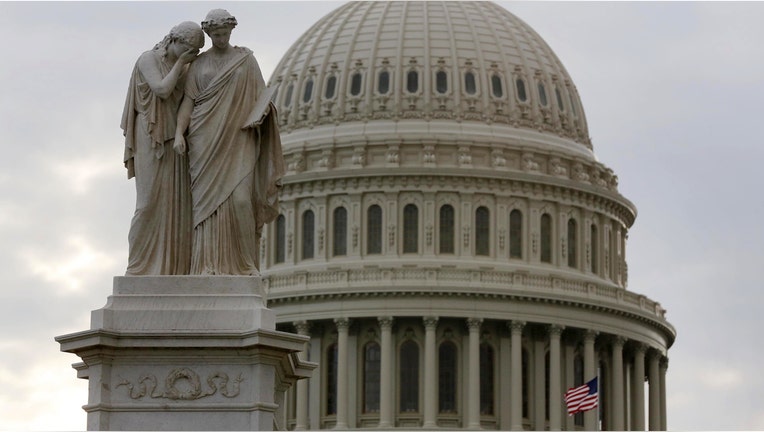 With time running short, House and Senate leaders were on track Tuesday to avoid a government shutdown as they planned to pass a stopgap spending bill before government funding expires at midnight Wednesday.
Senate Majority Leader Mitch McConnell (R., Ky.) had cleared a procedural hurdle on Monday and was preparing to bring legislation to keep the government funded through Dec. 11 up for a Senate vote on Tuesday or Wednesday.
"The bill hardly represents my preferred method for funding the government, but it's now the most viable way forward after Democrats' extreme actions forced the country into this situation," Mr. McConnell said on Tuesday, accusing Democrats of blocking the Senate from passing individual spending bills.
Conservative opponents don't have the votes to stop the bill, which is a plain-vanilla measure that extends government funding at current levels and doesn't include language to end funding for Planned Parenthood. But under Senate procedures, the opponents could delay a vote until Wednesday. House Speaker John Boehner (R., Ohio) has said that the House will vote on the spending bill immediately after the Senate passes it.
Passage of an interim spending bill would avoid a government shutdown this week, but the threat will return--and the odds of a shutdown could even increase--at the end of the year.
The Republican leaders would like to avoid repeated budget crises and have already begun talking with President Barack Obama about a two-year budget deal that would cover both the remainder of fiscal 2016 and fiscal 2017. A budget agreement would push a fight over total spending levels beyond next year's elections, but its chances are uncertain and could depend on whether House conservatives balk at an agreement negotiated with Democrats.
"We'd like to settle a topline for both years so that next year we can have a regular appropriations process," Mr. McConnell said on Tuesday. "The president and Speaker Boehner and I spoke about getting started at our discussion last week."
Mr. Boehner's announcement last week that he is stepping down allows House Republicans to avoid a messy intraparty fight over the temporary funding measure, known as a continuing resolution, and this week he is expected to rely on Democrats to help pass the bill. But his presumed successor, Rep. Kevin McCarthy (R., Calif.), will face a different set of political calculations in December when lawmakers will need to enact new spending laws.
House conservatives complain that Republican congressional leaders don't fight hard enough for GOP priorities, and want new leaders to take a harder line with Democrats and President Barack Obama. A smaller group of Republicans in the Senate shares that view.
"With a continuing resolution, no waste will be cut," said Sen. Rand Paul (R., Ky.) "No spending will be cut. No regulations will be stopped. And the debt will continue to mount. We are told that we cannot win, that we need 60 votes to defund anything. But perhaps there is an alternate future where courage steps up and saves the day."
These hard-liners believe Republicans should use all possible leverage in spending negotiations, even if that triggers a veto threat from the president or leaves Republicans without enough Democratic votes to clear the Senate's procedural hurdles.
Senate Minority Leader Harry Reid (D., Nev.) said the situation show a broken budget process.
"We are just one day from a shutdown," he said. "I'm glad we have a path to avoid it, but this government by crisis is no way to run a country. Democrats have been calling for responsible, bipartisan budget negotiations for months. These negotiations could have avoided this unnecessary crisis altogether."
(By Siobhan Hughes)