Confidence Among Job Seekers Hits 3-year High Despite Glum Report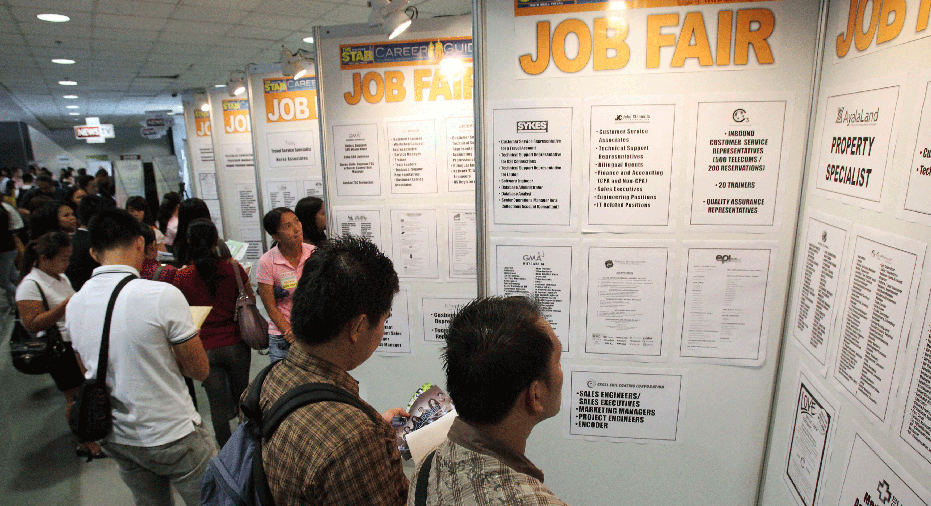 Despite June's gloomy jobs report, unemployed job seekers are surprisingly optimistic.
A new Glassdoor survey shows confidence among people looking for jobs is at a three-year high, while the employed remain cautiously optimistic as concerns about layoffs taper but uncertainty over next year's pay increases rise.
About 42% of job hunters in Glassdoor's quarterly Employment Confidence Survey of 2,208   U.S. adults think it is likely they will find a job over the next six months, up about six points from the previous high in 2009's first quarter.
At the same time, while the unemployment number remains steady at 8.2%, layoffs seem to be declining.
Just 38% of respondents said their organization has unveiled layoffs or plans to cut jobs over the last six months, the lowest number since the survey began in the final quarter of 2008 at the height of the latest recession.
The amount of people concerned that their co-workers could be laid off in the next six months fell four points to 29%, whereas personal layoff concerns stayed at 19%.
The employed are also becoming a bit more optimistic on their ability to find jobs that match their experience and compensation levels if they were to be let go. About 37% think they could find a job of the same caliber over the next six months in that scenario, while just 30% think it is unlikely.
The declining pessimism is even more prevalent among people nearing retirement age, with 41% aged 55 or older believing it is unlikely they would be able to find a job of the same caliber, which is a six point drop from last quarter.
"The average number of new unemployment claims has modestly decreased as of late, which is one of several attributes that can lead to greater job-seeker confidence," Glassdoor's career and workplace expert, Rusty Rueff, said in a statement.
Of course, Americans aren't completely in the clear, as layoffs continue to inflict some major companies, including many that stumbled during the economic turmoil.
BlackBerry maker Research in Motion (NASDAQ:RIMM) is cutting thousands of jobs in an effort to stem losses, while Best Buy (NYSE:BBY) announced plans earlier this week to lay off hundreds of Geek Squad workers across the U.S., and Verizon Wireless, joint owned by Verizon Communications (NYSE:VZ) and Vodafone (NYSE:VOD), recently said it would chop 950 jobs and close a call center in Houston.
Rueff, who ran Electronic Arts' (NYSE:EA) and PepsiCo's (NYSE:PEP) global human resource departments before joining Glassdoor and has written a book on the issue called Talent Force: A New Manifesto for the Human Side of Business, said jobs and unemployment levels will continue to be a major concern among Americans for some time.
"We can expect, as we near the November election, more questions from voters as to what it will take to reach a state of greater employment stability and confidence," he said.
And while layoff concerns have been easing, people are becoming more bearish on annual pay raises. Employee optimism in that area dropped slightly to 40%, though women seem to be a bit more optimistic than men.
The U.S. added a weaker-than-expected 80,000 jobs in June, below the consensus of 90,000.
The labor force participation rate, or the percentage of working-age Americans looking for a job, held at 63.8%, which just above a 30-year low.