Comey, Clinton and the Presidential Election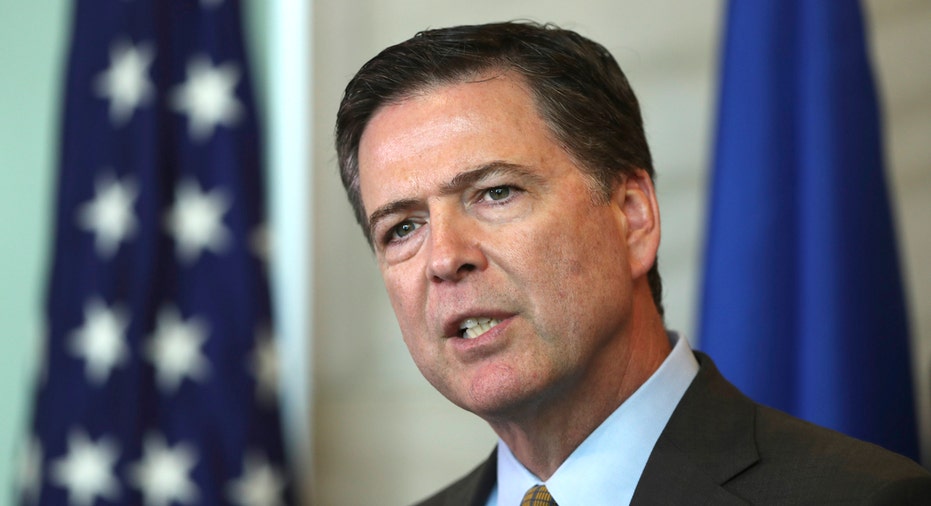 FBI Director James Comey decided to not recommend legal charges against Hillary Clinton over her use of a private email server not just because he believed the facts didn't warrant a case, but also because he feared any action would have a direct impact on the 2016 presidential election.
That's the conclusion of several attorneys, many of them experts in so-called white collar criminal defenses, who have reviewed Comey's convoluted remarks made Tuesday in which he both provided a rationale for not charging Clinton and stated that the FBI uncovered evidence the former Secretary of State under President Obama may have violated laws by sending and receiving classified information through a private email account and server.
These lawyers have dealt directly with Comey and his staff in his capacities both as FBI Chief and Manhattan U.S. Attorney under former president George W. Bush.
A host of laws strictly forbid government officials from using private e-mail and servers –rather than more secured government accounts—and violations of these rules could result in charges up to a felony.
The paradox in Comey's decision these lawyers say can be found by parsing his language during yesterday's press conference. Comey said he chose not to charge Clinton because she showed no intent to violate the law, but the legal experts pointed to other cases where such a high bar of knowingly violating such laws did not come into play and resulted in charges against government employees, including former CIA Chief David Petraeus.
With that these attorneys say they believe Comey's decision not to charge Clinton came down to the political implications of such a move: Clinton would likely have to drop from the race, and her GOP challenger Donald Trump would gain a huge advantage in the 2016 presidential race.
"They absolutely had enough to charge her," said Randy Zelin, a FOX Business Network contributor and founder of the law firm Randy Scott Zelin PC. "The reason they didn't charge her is because it would be a disaster for the office and Comey knew this."
A spokesman for the FBI had no immediate comment. Comey will provide testimony on the e-mail probe on Thursday when he is scheduled to appear before the House Oversight and Government Reform Committee. Committee Chairman Jason Chaffetz (R-UT) said in a statement that the FBI's announcement was "surprising and confusing" and agreed that the evidence that Comey laid out clearly shows that Secretary Clinton "violated the law."
To be sure, not all attorneys were convinced that Comey's decision was politically motivated. Veteran white-collar lawyer Stanley Arkin, who served as lead counsel during the first criminal prosecution for insider trading in 1980, said he believes the FBI Director weighed the facts  – including a lack of evidence such as emails or other documents—showing Clinton intended to violate the law, which is a necessary condition for any prosecution.
"The last guy to get involved with something like that would be James Comey. He's been in law enforcement for 30 years. He heads the FBI. He's a professional law enforcement guy with exceptional integrity,"said Arkin.
But other attorneys say it's unnecessary to have to prove overt intent to violate the law, as Comey suggested during his press conference on Tuesday.
They point to the legal concept of "willful blindness," in which targets of investigations purposely avoid weighing the consequences of their actions, as enough to have indicted Clinton.
Ryan Blanch, founder and lead attorney at The Blanch Law Firm, said given the mountain of evidence that Clinton violated laws for receiving confidential information – including her use of numerous mobile devices to view and send e-mails—a case could be made to indict unless the prosecutor is worried about the political impact.
"If you move to prosecute you may end up with Donald Trump as president," Blanch said. "With cases like that, sometimes it comes down to political favoritism."
Indeed, lawyers interviewed by the FOX Business Network say the entire e-mail investigation – which began as an outgrowth of the House of Representatives' investigation into the Benghazi terrorist attack-was political from the outset. It was being conducted not by a special prosecutor, but by President Obama's Justice Department on his party's presumptive presidential nominee.
Meanwhile, Comey's decision became even more politicized when, only a week earlier, former President Bill Clinton had an impromptu meeting with Attorney General Loretta Lynch. After news of the meeting broke, Lynch said she would defer the decision on the e-mail probe to Comey. Today, she accepted Comey's recommendation and will not bring charges against Hillary Clinton.
But Zelin believes the meeting had an impact on Comey's decision. While the FBI Chief is appointed by the president, he also reports to Lynch in her role as head of the Justice Department.
"I think that Bill Clinton did exactly what he did for a very specific reason," Zelin said. "It was no accident he went on that plane. He knew full well that if Loretta gave him an audience, his wife wouldn't be convicted. The second she sat down with him and they talked, it was over."