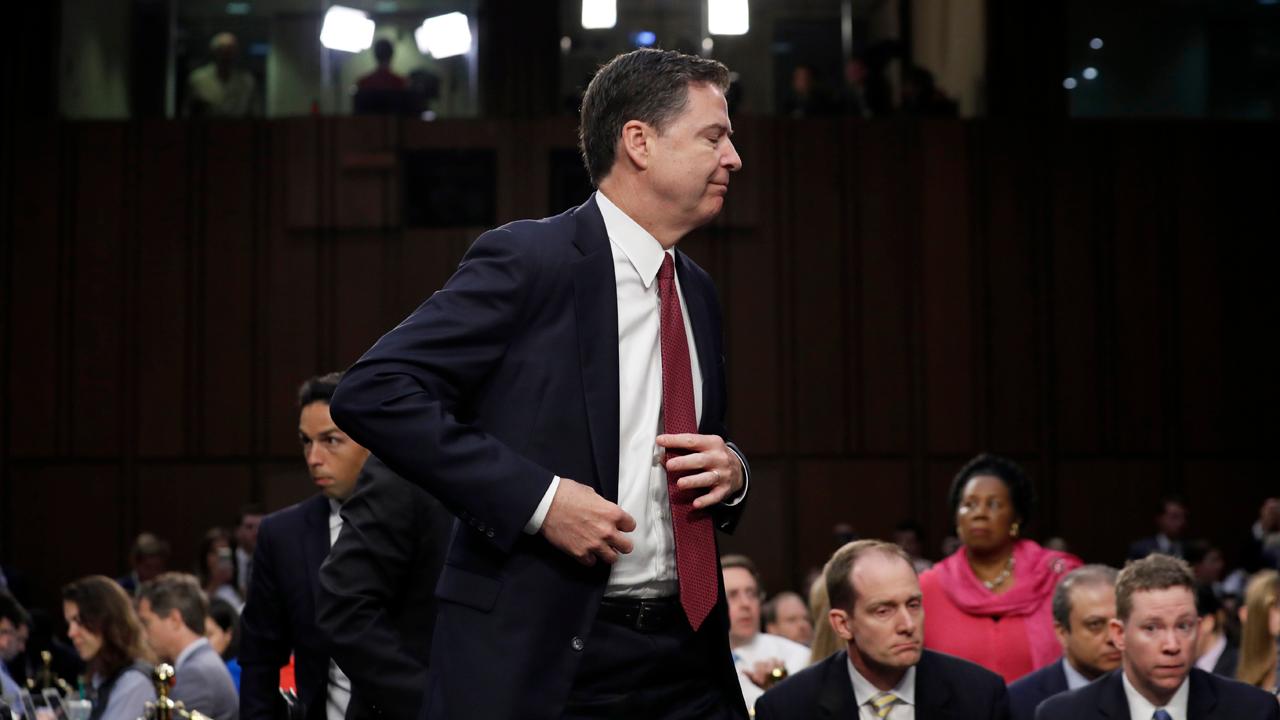 Former Trump campaign manager Corey Lewandowski on Monday said some of the issues former FBI Director James Comey raised were a series of fiction.
"This is a man who spent no time with the president or the president-elect," Lewandowski said during an interview on FOX Business' "Kennedy." "This is a man who is now admitted to lying under oath having to go back and confirm or reconfirm or restate his testimony to Congress."
Comey's comments were made on a promotional book tour that kicked off with an interview with ABC News chief anchor George Stephanopoulos.
Lewandowski said he expects Comey and former FBI Deputy Director Andrew McCabe to face prosecution for lying under oath.
"The worst days are ahead of them if there's any justice in the United States," he said. "These people will be brought to justice."
By admitting he allowed public opinion polls to determine whether or not to open an investigation into Hillary Clinton, Comey did not speak truth to power, Lewandowski said.
"This is a man with no integrity. A man who decided that he will take the law into his own hands and a man who needs to be held accounted for," he said.