Cohn: If anything, Trump will get 'tougher' on Russia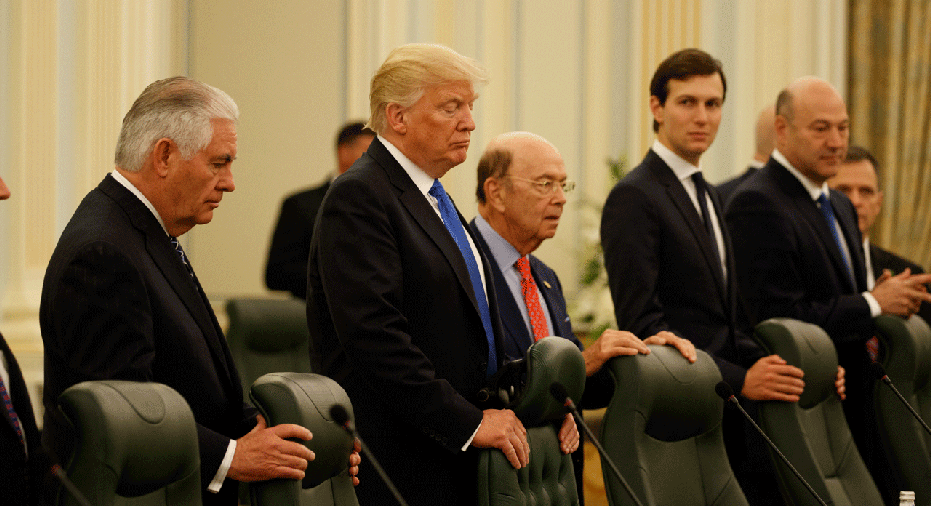 The White House may be looking to strengthen, not ease, sanctions on Russia, National Economic Director Gary Cohn said Friday.
"We're not lowering our sanctions on Russia. If anything, we'd probably look to get tougher on Russia. The president wants to continue to keep sanctions in place … The president has made it clear how Russians can have sanctions lifted," Cohn said to reporters at the G7 summit in Italy Friday.
Cohn was clarifying remarks he made earlier this week, when he said the president was "looking at" changes to the sanctions program against Russia.
The Obama administration implemented some of the restrictions in 2014 in response to Russia's annexation of Crimea. The former president imposed new sanctions on Moscow in December amid claims that Russia meddled in the 2016 presidential race.
In April, Secretary of State Rex Tillerson said sanctions would not be softened until Russia returned control of the Crimean peninsula to Ukraine.
Russia has remained a prominent source of conflict for the administration due to its alleged interference in the 2016 presidential election and complications with the ensuing investigation. Critics have also accused Trump and members of his cabinet of having ties to the Kremlin.
While Russia was reportedly discussed at both the NATO summit Thursday and the G7 meeting, another hot topic Friday was the Paris Climate Agreement. The president said he has not yet taken a position on the accord, despite the insistence of other leaders present to support it. The administration is committed to creating jobs in the United States, Cohn said, and Trump is concerned environmental restrictions could hinder his ability to carry out his campaign promises.
"[Trump] reiterated that China and India are countries that [the U.S. has] fallen behind in some ways ... in the world of manufacturing and job creation. And he didn't want to be in second place when it came to job creation," Cohn said.