Clinton Takes Aim at Trump with 'New York' Ad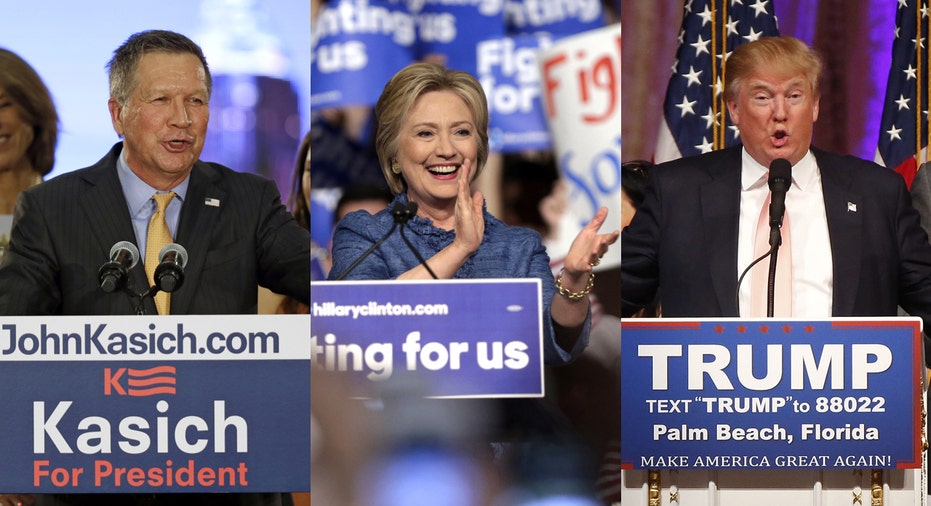 Democratic frontrunner Hillary Clinton is in a New York state of mind. The former Secretary of State unveiled a new TV attack ad on Wednesday targeting Republican frontrunner Donald Trump in his home state of New York.
"When some say we can solve America's problems by building walls, banning people based on their religion and turning against each other…Well, this is New York. And we know better," Clinton says in the ad.
The 30-second spot features video of the real estate mogul's hotel under construction in Washington, D.C. with a sign that reads, "Coming 2016 Trump" and violence at a Trump rally where a protester is sucker-punched by a Trump supporter.
Narrated by Clinton, the ad simply titled "New York" also shows the diverse population in the state, firefighters responding to the 9/11 terrorist attack in Manhattan and the construction of the Freedom Tower.
"No we all don't look the same, we all don't sound the same either but when we pull together we do the biggest things in the world," Clinton says.
The ad begins running in New York ahead of the April 19 primary election.
Clinton, who served as senator of New York from 2001-2009, doesn't mention her Democratic rival, Vermont Senator Bernie Sanders in the spot. Instead, she paints a picture of being the best Trump alternative. Sanders, who grew up in Brooklyn, has been an increasing threat to Clinton with recent wins in three caucus states. For more than a month, Sanders' campaign has challenged Clinton to a debate in the Empire State prior to the primary. On Sunday, Sanders' campaign manager, Jeff Weaver wrote a letter to Clinton's campaign pushing for the debate. "New York will play a critical role in determining the Democratic nominee. However, your campaign has consistently chosen to deny the people of New York the opportunity to see Senator Sanders and Secretary Clinton debate in the Empire State," Weaver wrote in the letter.
Thus far Clinton's campaign has opposed the idea and recently said the former Secretary of State would not agree to a New York debate unless Sanders' changes his 'tone.'
Clinton will begin campaigning in New York on Wednesday at a rally in Harlem, where she will discuss plans to "raise incomes and get results for all communities, keep Americans safe, and bring the country together," according to a campaign statement. After campaigning in Wisconsin, Sanders arrives in New York on Thursday with a scheduled rally in the Bronx.
Sanders' and Trump's campaign did not immediately respond to FOXBusiness.com's request for a statement.