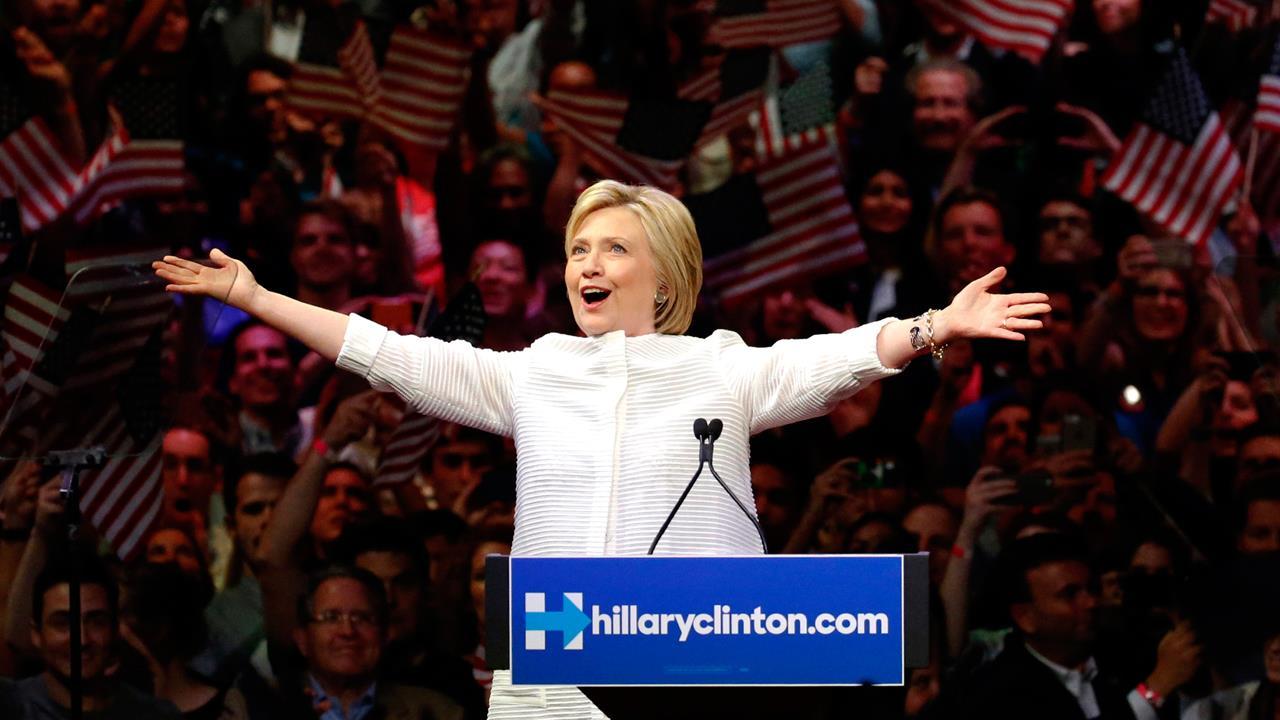 More than a year after the 2016 presidential election, former Democratic candidate and former Secretary of State Hillary Clinton spoke out again about President Donald Trump again Saturday, criticizing the commander-in-chief for his time spent tweeting and playing golf.
"Honestly, between tweeting and golfing how does he get anything done, I don't understand it," Clinton told an audience at an event marking the 25 anniversary since her husband, Bill, was elected president in Little Rock, Ark.
On Monday, former Trump Campaign Manager Corey Lewandowski told FOX Business' Stuart Varney that the former 2016 presidential candidate remains the leader of a Democratic Party in disarray.
"You have to remember, Hillary Clinton is still probably the defacto head of the Democratic Party, she was a terrible candidate, they're a rudderless ship, they have nobody who's leading them," Lewandowski said.
More from FOXBusiness.com
According to the former campaign manager, the Democratic Party hasn't been supportive of Middle America.
"They are a party now that is on the two coasts, the East and the West Coast, they've given up on Middle America.  They are fighting a tax cut plan … for no reason whatsoever because they don't want to give tax relief to middle-class working families."
Lewandowski says Clinton's continued comments on the election and President Trump are actually benefiting the Republican Party.
"Hillary Clinton is still fighting a battle from a year ago in what was probably the worst election loss in modern times because she was a terrible candidate. So this is great for the Republican Party," he said.