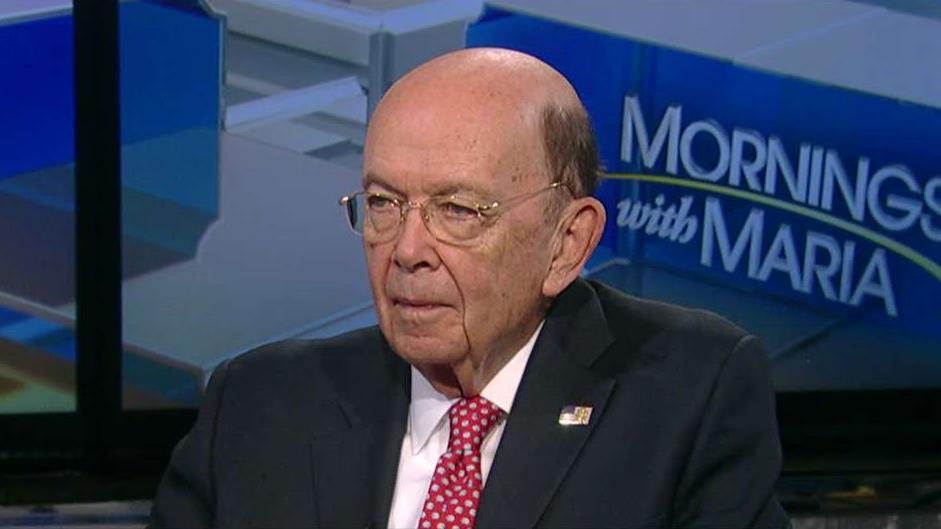 The controversial reinstatement of a question about citizenship on the 2020 U.S. Census by the Commerce Department has been met by progressive opposition, but Commerce Secretary Wilbur Ross defended the Trump administration's decision as a way to protect minority voters.
The Justice Department requested the addition in January, Ross said, and since then, the Commerce Department has been studying the economic and programmatic effects related to the question, which will ask respondents if they are U.S. citizens.
"There are people who are afraid and don't participate right now," he told FOX Business' Maria Bartiromo during an interview on Tuesday. "The question is whether that will change, and to which degree it will change."
Critics, however, warn the question is part of an effort to disenfranchise immigrant-heavy communities and impede the government's ability to get an accurate count of people living in the U.S. The census is used to reapportion the number of representatives each state has in the House of Representatives.
Hours after President Trump announced the decision, the California attorney general filed a lawsuit against the U.S. government, alleging that the question "is not just a bad idea — it is illegal".
"Innocuous at first blush, its effect would be truly insidious," Xavier Becerra wrote in an op-ed for The San Francisco Chronicle. "It would discourage noncitizens and their citizen family members from responding to the census, resulting in a less accurate population count."
But Ross countered the intent of the question was to protect Section Two of the Voting Rights Act, which prohibits every state and local government from imposing any voting law that results in discrimination against racial or language minorities.
"We've heard from people on all sides of the equation," he said. "We've done elaborate analyses within the census department, and we've concluded that the benefits to the voting rights act enforcement of asking the question outweighs these other issues."