Chris Christie's beach trip inspires NJ legislation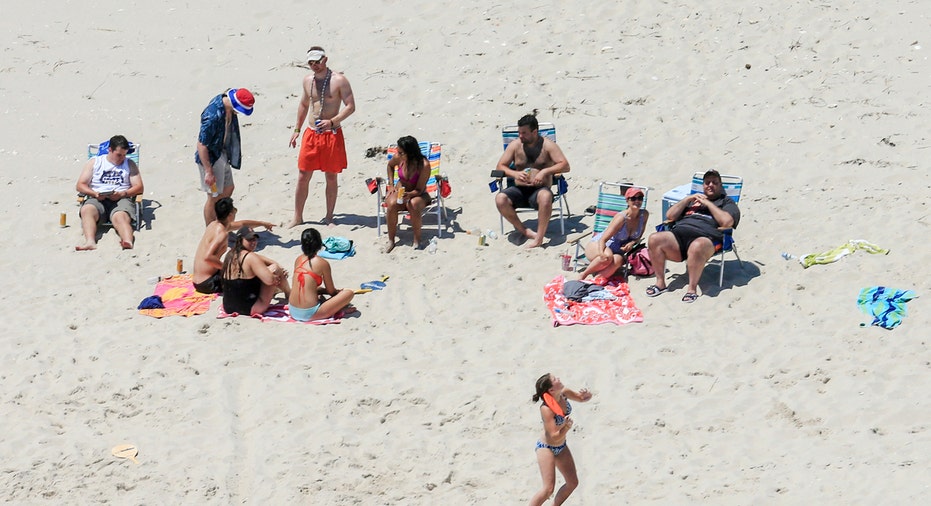 New Jersey Gov. Chris Christie's infamous trip to a closed public beach in the midst of a government shutdown inspired state legislators to propose a law Monday that would prevent future politicians from doing the same.
The Democrat-led Assembly passed a measure Monday that would force the governor's beach house to close during a shutdown, while a second measure they approved would keep state parks open.
Those bills still need to be debated in the state Senate and would then need approval from the Republican governor.
Christie previously pledged to sign a measure the Legislature passed Monday that would pay state workers who were furloughed during the three-day shutdown this month. His spokesman declined to comment on the other measures, referring to office policy not to comment on pending legislation.
"If a beach is closed because of a state shutdown, it ought to be closed to everybody," said Assemblyman John Wisniewski, a Democrat who proposed the measure to close the beach house during shutdowns. "Having it open to the governor and his guests while it's closed to all the other New Jersey residents who are paying for them to be there isn't right and it isn't fair."
Christie once again generated controversy last Sunday after his confrontation with a heckler at a Milwaukee Brewers game was caught on video. The 54-year-old called the fan a "big shot" before making his way back to his seat with a basket of nachos.
Christie had told reporters earlier that week that he planned to go to the beach house at Island State Park with his family during the Fourth of July weekend. An NJ Advance Media photographer in an airplane got the shot of him lounging on a chair in shorts, sandals and a Mets T-shirt and hat.
That inspired Wisniewski and other Democratic lawmakers to try to put a stop to it from happening again, including the measure to prevent the state from shutting down public parks during government shutdowns.
"Most camping trips or outdoor plans are made weeks or months in advance. It is unfair, and unreasonable to hold residents' holiday plans hostage over the Governor's and the legislature's inability to meet the budget deadline," Democratic Assemblywoman Valerie Vainieri Huttle said.
Christie defended his visit to the shore while the public was denied access, saying earlier this month that he had previously announced his plans to vacation at the state-owned governor's beach house and that the media had simply "caught a politician keeping his word.
The Associated Press contributed to this report.