Chipotle Workers Quit Ahead of Immigration Audits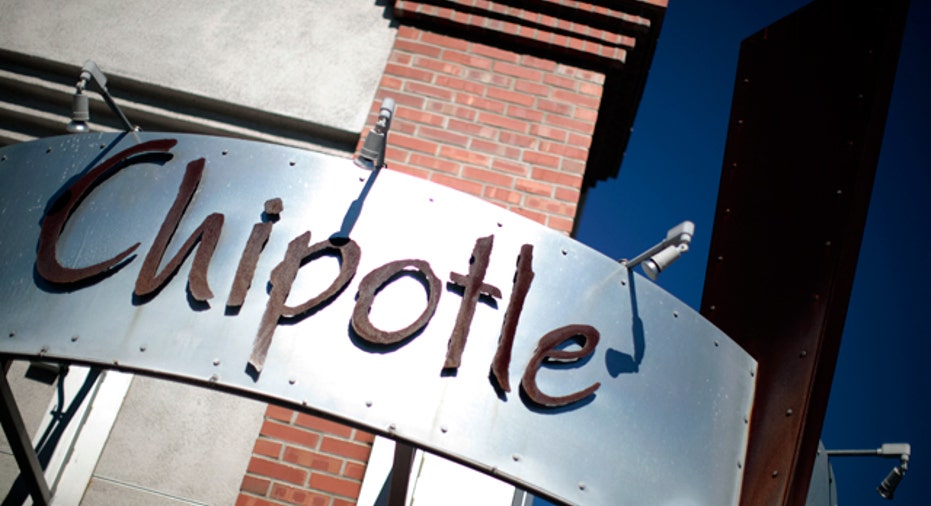 Workers have been leaving Chipotle Mexican Grill Inc in the nation's capital and Virginia since getting notice that U.S. immigration officials are auditing restaurants in the area.
A survey of help-wanted websites, including Chipotle's own, shows a higher level of hiring in those markets than in others like Ohio, where the company has twice as many units.
Chipotle co-Chief Executive Monty Moran called the departures "very limited" and said they came after he told workers that U.S. Immigration and Customs Enforcement (ICE) was reviewing worker eligibility documents at the chain's roughly 60 restaurants in Virginia and Washington, D.C.
Just a few months earlier, a similar audit resulted in the firing of 450 undocumented workers at the chain's Minnesota restaurants.
"Some people in those restaurants -- although it was very, very few -- decided to sort of opt out at that point or go look for another job. I guess I would suspect that their documents were probably ones that would be suspect," Moran said on a webcast from the Raymond James Institutional Investors Conference in Orlando on Tuesday.
Chipotle is a Wall Street darling, in part because its labor costs are lower than most of its peers'. It already has taken a margin hit from worker upheaval in Minnesota and investors worry that further disruptions could take a bigger bite out of profits.
The burrito chain, whose motto "Food with Integrity" is based on serving naturally raised meats and other premium food, is on a hiring spree in Washington, D.C., and Virginia.
The career section of its website has 19 employment opportunity listings for those two markets combined.
That compares with just one listing for Florida, which had 58 restaurants at the end of 2010. It has 18 listings for Ohio, which had 123 restaurants at year-end.
Employment sites like Monster.com and Careerbuilder.com also have multiple listings for jobs in Virginia and Washington, D.C., ranging from restaurant crew to managers.
Spokesman Chris Arnold said the Washington, D.C., and Virginia defections have not come in "significant numbers" and declined to give specifics.
"Bear in mind that we are in an industry where turnover tends to be high, and we are not immune to that, so managing some turnover is part of the business," Arnold said.
Chipotle's shares were down 1.0 percent or $2.54 at $250.02 after Jefferies analyst Andy Barish downgraded the stock to "underperform" from "hold" on concerns about rising food and labor costs.
The Minnesota layoffs forced Chipotle to bring in new workers and supervisors to help keep restaurants running -- ringing up extra labor expense.
"Across the country, that ends up being maybe an extra 20, 30 basis points or so of extra costs," Chief Financial Officer Jack Hartung said on the company's conference call on February 10.
"We think rising wage inflation, inefficiencies related to retraining hundreds of new employees in (Minnesota), and more stringent hiring practices could pressure margins," Barish said in a client note on Tuesday.
Chipotle, which owns and operates its restaurants, is one of the highest profile employers to come under the scrutiny of ICE since the agency shifted its focus two years ago to probing employers' hiring rather than snaring workers in surprise workplace raids.