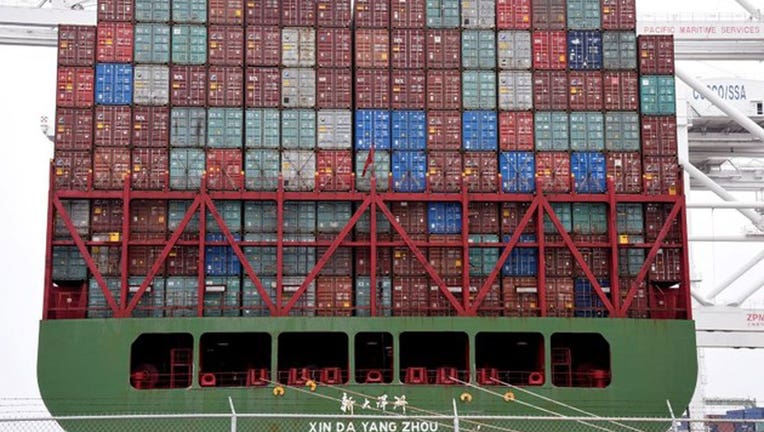 China reported larger than expected exports in July, even as the U.S. prepared a new list of products for tariffs.
The dollar value of exports rose 12.2 per cent in July compared to a year earlier, accelerating from revised growth of 11.2 percent  in the previous month.
Washington is set to begin collecting 25 percent tariffs on another $16 billion in Chinese goods on August 23. Both countries have already slapped tit-for-tat duties on $34 billion of each other's goods.
China has repeatedly warned it will strike back, and has already begun enforcing or is getting ready to enforce its own retaliatory tariffs, according to Reuters.
This is the first release of export numbers since tariffs went into effect on July 6.
China's surplus with the United States shrank marginally to $28.09 billion last month from a record $28.97 billion in June.
World financial markets have taken a battering in recent months as fears grow that Trump's "America First" policies could derail a global economic revival.
Chinese state media, reflecting the government's stance, has said China will not be cowed in the face of U.S. threats.
China has already retaliated against the United States with its own tariffs and proposed others if Washington goes ahead with all its threats.
No date yet for the previously announced retaliatory tariffs on $16 billion in U.S. goods, which will largely target commodities.
The latest $16 billion list from the United States will hit semiconductors from China, even though many of the basic chips in these products originate from the United States, Taiwan or South Korea.