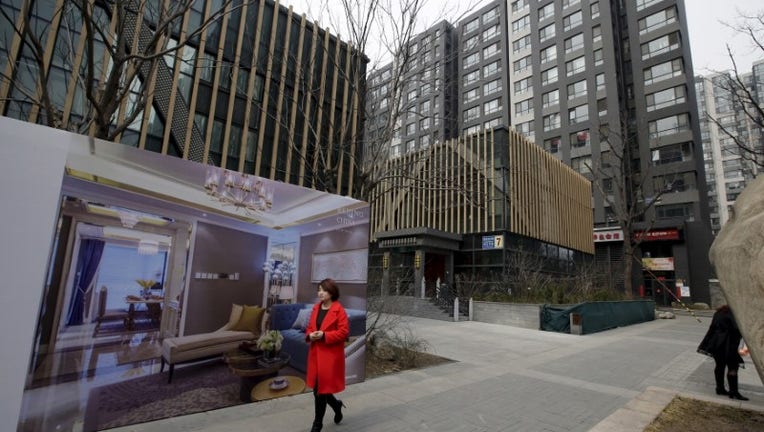 Fueled by government spending and a housing frenzy, China's economic growth likely steadied at 6.7 percent in the third quarter, but slumping private investment, surging debt and the risk of a property correction are keeping the government and global investors on edge.
Wednesday's data is expected to paint a picture of an economy that is slowly stabilizing but increasingly dependent on government spending and a housing boom for growth, as exports remain stubbornly weak.
Chinese leaders are trying to spur growth to create jobs, but are also facing pressure to push painful structural reforms such as cutting industrial overcapacity, raising the specter of more layoffs and debt defaults.
Government pledges to reduce debt are also fraught with risk, as less leverage almost always means slower economic activity in the short run, a prospect Beijing will be loath to accept as it spends ever more to hit official growth targets.
Economists believe that the greatest near-term risk is a possible correction in the high-flying property market, which accounts for about 15 percent of gross domestic product (GDP). A wave of restrictions imposed on buyers in major cities in recent weeks has resulted in a sharp drop in sales.
"Downward pressure on growth could mount after recently announced property tightening measures. Short-term growth would also likely come under pressure as a reduction in credit growth spurs a fall in spending," analysts at Singapore's DBS Group said in a note.
"Of course, such a deleveraging push could put China's economy on a more sustainable long-term path by reducing the risk of a bad-debt crisis."
Premier Li Keqiang said last week that the economy performed better than expected in the third quarter due to a rebound in factory output, company profits and investment, while adding that debt risks are under control.
However, the forecast for the third-quarter by 58 economists polled by Reuters would still be near the weakest since the global crisis, despite an expected mild improvement in factory output and investment in September.
Analysts at DBS have penciled in growth of 6.5 percent - the poorest showing since the first quarter of 2009, when it slowed to 6.2 percent amid the global crisis.
The government is aiming for growth of between 6.5 percent and 7 percent this year. In 2015, the economy expanded 6.9 percent, its slowest rate in 25 years.
Despite a rocky start, the economy grew 6.7 percent in the first half as the government cranked up infrastructure spending and state banks extended a record amount of credit.
A surprisingly strong third-quarter reading would be a welcome boost for the gloomy global economy as well as financial and commodities markets.
But unexpectedly robust data could fan scepticism about the reliability of Chinese official data. Some market watchers believe current growth is much weaker than government readings suggest.
A weak outcome would raise the risk of more capital outflows and put more pressure on the yuan currency , which has slid to six-year lows. It could also reduce Beijing's appetite for tough reforms. =cfxs>
But analysts believe the central bank may not rush to ease policy, given the government is now leaning more on fiscal spending to generate growth.
(Reporting by Kevin Yao; Editing by Kim Coghill)