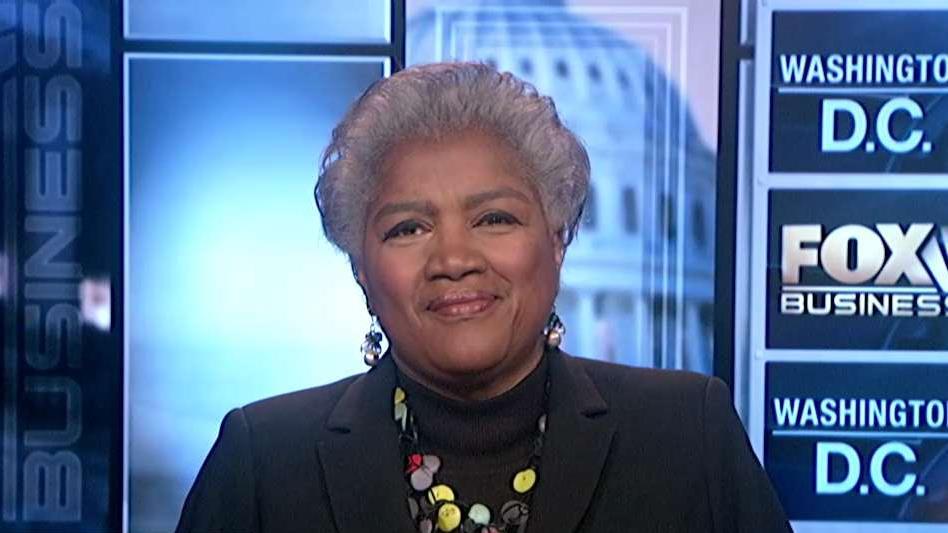 Former interim chairman of the Democratic National Committee Donna Brazile said China's tariff retaliation will showcase President Trump's negotiating skills.
"This is a moment," Brazile said to FOX Business' Maria Bartiromo on "Mornings with Maria, "where we really need to see if the president can go to the negotiation table and come out with better deals for the American people for American products for American goods but also protect our technology and our intellectual property."
Meanwhile, Hillary Clinton continues to speak out against the Trump administration nearly a year and half after losing in the 2016 general election. On Tuesday, while speaking at The Wing in New York City, Clinton said she doesn't believe "we've seen the bottom yet," and warned the worst is yet to come for the U.S. economy.
But Brazile, who penned a tell-all insider account of election rigging during the 2016 Democratic primary and the missteps of the Clinton campaign, came to her defense.
"I think she has every right to give her observations and insights, and perhaps she is referring to the high turnover of staff positions at the White House," she said.  "According to Brookings Institute, 48 percent turnover and of course six cabinet positions, so perhaps she is just commenting like everyone else on some of the turmoil we saw in the last couple of weeks."
This came on the heels of Trump making a "crooked Hillary" comment during a bilateral press conference with Baltic leaders on Tuesday.
Brazile said "that is not what I think we should be doing right now."
"This is a very critical moment for his presidency, and I think he needs to focus on filling those cabinet positions that look unstable, and focus on as we talked earlier, the tariffs and this thing with China," she said.