China factory activity expands again in September: official PMI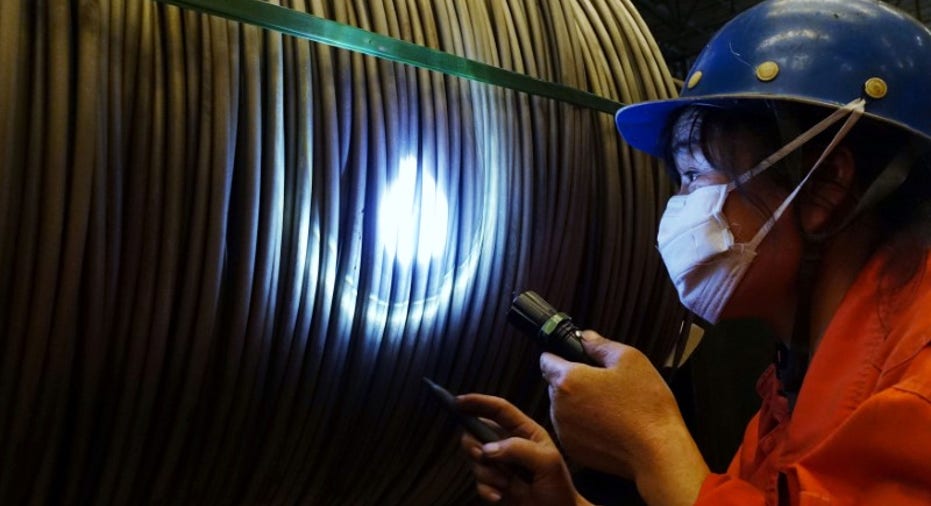 Activity in China's manufacturing sector expanded again in September, an official survey showed on Saturday, which may indicate that recent positive momentum can be sustained.
The official Purchasing Managers' Index (PMI) stood at 50.4 in September, identical with the previous month's level. A reading above 50.0 shows growth on a monthly basis.
September's 50.4 reading matched the prediction of a Reuters poll.
After a significant pick-up in March, China's official PMI slipped, falling below 50 in July before showing expansion in August.
In an encouraging sign, new export orders increased in September, rising to 50.1 from the previous month's 49.7.
In September, output edged up to 52.8 from 52.6 in August, but the index for total new orders slipped to 50.9 from 51.3.
A sub-index for smaller firms fell, while performance at larger companies improved, a sign that the government's dependence on big state firms for growth this year has not changed.
Economists say the pattern over the past few months suggested sustained economic growth, but a growing dependence on government spending and an overheated property market may pose increased risks later this year with debt levels continuing to rise.
Industrial profits rose at the fastest pace in three years in August, with rising sales and higher prices stimulated by a construction boom and heated property market.
STILL STRUGGLING
But profits remained uneven, as traditional heavy industries with excess capacity such as steel still struggled for growth.
Sectors like high-tech, auto manufacturing and shipbuilding showed strong expansion, the survey showed.
Jobs were again lost, though at a slower pace, with the employment sub-index rising to 48.6, compared to 48.4 in August.
Job losses could be rising as the government has pledged broad capacity cuts across a range of industries.
Industrial over capacity remains one of the main drags on economic growth.
Beijing has pledged to quicken the pace of its industrial capacity cuts, particularly in steel, after falling behind earlier in the year.
China's state planner rejected a request in September by the nation's steel makers for coal mines to ramp up coking coal output to help ease supply tightness that has triggered a frenzied price rally.
China's slowing economy and problems with industrial over capacity have also reduced investment opportunities, a view reinforced by Fan Gang, a member of China's central bank monetary committee. Private investment grew just 2.1 percent in the first eight months of the year, remaining at record lows.
A similar official survey showed activity in China's services sector expanded at a slightly faster pace, with the official reading at 53.7 in September from 53.5 in August.
A measure of the construction industry rose as the government has gone on an infrastructure spending spree.
The services employment sub-index rose in September, but still indicated services companies were cutting staff.
Beijing has been counting on a strong services sector to pick up the slack as it tries to shift the economy away from a dependence on heavy industry and manufacturing exports.
A private business showed on Friday that factory activity expanded in September but the improvement was marginal and manufacturers continued to shed jobs.
The Caixin/Markit Manufacturing Purchasing Managers' index for September rose to 50.1 from a no-change level of 50.0 in August.
(Reporting by Ben Blanchard and Yawen Chen; Editing by Richard Borsuk)