China expert predicts where US will 'see the next war start'
US defense moving 'molasses slow' in preparation for a possible war with China, Gordon Chang says
China is ready for war and America is ill-prepared for it, according to one foreign policy expert who also warned it could happen on U.S. soil. 
"The one thing that we know is that China is making fast preparations for war now," Gatestone Institute senior fellow and "The Great U.S.-China Tech War" author Gordon Chang said on "Mornings with Maria" Monday.
"Mark Milley, chairman of the Joint Chiefs of Staff, just about 24 hours ago said all of this was overheated rhetoric, the way he put it. But the point is, China is preparing to kill Americans and we've got to prepare to defend ourselves," Chang continued. "And the Defense Department is making slow, really slow, molasses-slow preparations to oppose China."
Chang's comments were made just before an NBC News report revealed the Chinese spy balloon which traversed the continental U.S. earlier this year gathered sensitive information as it flew over American military sites, despite the White House's efforts to block it, according to two senior officials and one former Biden administration official.
TED CRUZ WARNS BIDEN'S FOREIGN POLICY AGENDA IS 'GREAT FOR ENEMIES OF AMERICA'
The officials further claimed China collected the information through electronic signals which were sent back to Beijing in real time, Fox News confirmed.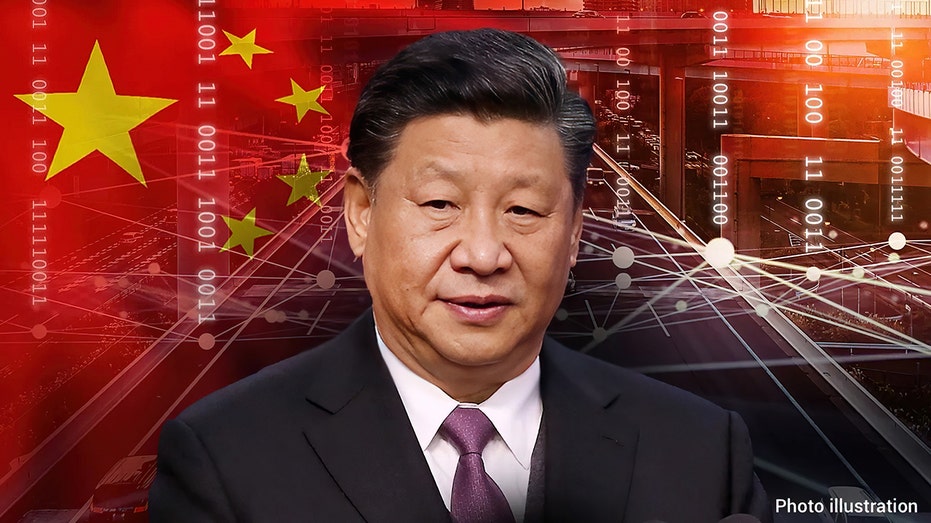 Noting the U.S. stands at an "inflection point" with China, Chang further argued that when a war breaks out in Asia, it may also break out within American borders.
"The real risk here is at the Darién Gap," the expert said referring to the peninsula which connects North to South America. "Michael Yon, a war correspondent, is saying that he is seeing [Chinese] males of military age who are unattached to family groups. Those, I believe, are saboteurs. And on the first day of a war in Asia, that will be fought on American soil as these saboteurs try to take down our grid, poison our water, detonate bombs in shopping centers."
"The administration should be looking at those males," Chang added, "because I think that that is where we are going to see the next war start, those guys acting on our soil."
Texas Lt. Gov. Dan Patrick expressed concerns to host Maria Bartiromo on Sunday over the surge of Chinese migrants crossing the southern border.
"These people are mostly educated, young adults that China is sending here to eventually go to our colleges, work in our business, steal secrets [and] send them back to China," Patrick said.
GET FOX BUSINESS ON THE GO BY CLICKING HERE
Fox News chief national security correspondent Jennifer Griffin spoke to U.S. officials Monday who reportedly pushed back against any suggestion that the intelligence the Chinese were able to gather was of significant value, standing by their original statements that any signals or electronic intelligence that the balloon gathered was of "limited intelligence value."
"It's up to the American people to put pressure on Biden so that he cannot get away with doing the minimum. This is critical right now," Chang said. "China is doing so many different things that are really ominous. And yet, people in the Pentagon, people in the Oval Office, they're just pretending not to notice."