Cheat Sheet: Will Scotland Separate from the UK?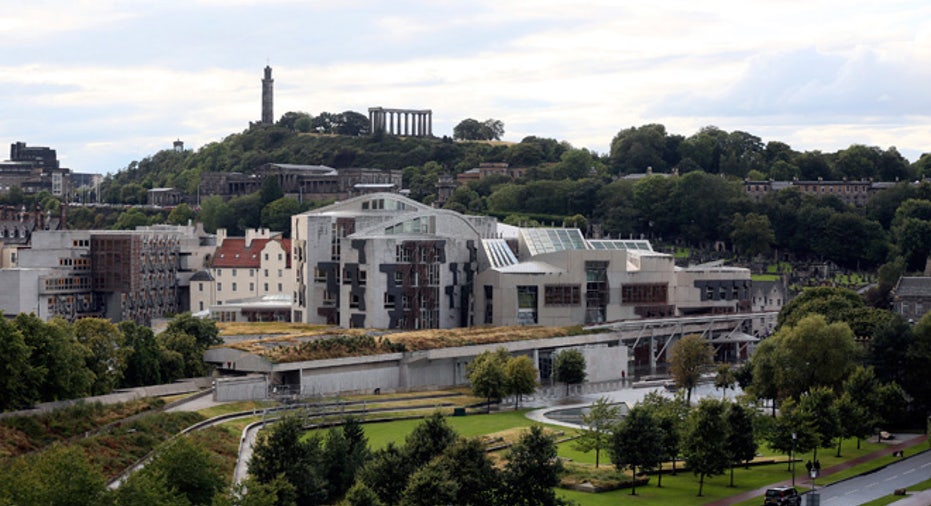 A critical referendum on whether Scotland should be an independent country will take place on September 18. New polls show a recent shift in public opinion has suddenly made independence much more plausible. Here's a cheat sheet on what you need to know about Scotland beyond kilts, haggis & the Loch Ness Monster.
The Basics
Voters in Scotland will face one simple yes/no question: Should Scotland be an independent country?
A simple majority is needed to secure victory.
In the event of a 'yes' vote, the UK's parliament would pass laws that let Scotland kick off the process of becoming an independent entity. Scottish First Minister Alex Salmond has said he expects this complex move to be completed by March 2016, before elections.
Meanwhile, a 'no' vote would bring no legal change. However, the Scottish parliament is widely expected to glean more power either way.
Polling stations will be open from 7 a.m. to 10 p.m. local time (2 a.m. – 5 p.m. ET).
The electoral commission is expecting a high turnout of around 80% - roughly equating to 3.4 million people. Anyone who lives and is registered to vote in Scotland will be allowed to vote - including those aged 16 to 17.  The deadline to register to vote was September 2.
Citigroup economist Michael Saunders calls the race a "statistical dead heat."
The Big Issues
Currency: Will the British pound remain Scotland's main currency? (The pound fell to the lowest level in 10 months on the latest polling data).  Salmond says yes, but all three political parties in London have ruled out such a deal, saying it would expose UK taxpayers to financial risks.
EU Membership: For Scotland to get back into the European Union would require a unanimous vote by all of the bloc's 28 member states, some of which may be wary of supporting separatism within their own borders. A former EU commissioner says Scotland would need its own central bank to be considered for membership.
Oil Money: 80% of Britain's oil reserves lie within Scotland's maritime borders, but how the reserves are divided up is still up for negotiation (plus it's getting increasingly expensive to produce oil & gas in the North Sea).
Contagion: Eurasia Group's Ian Bremmer warns it could be a domino effect for similar situations in Europe (i.e. Catalonia in Spain).
UK Leadership: Should Scotland decide to end its 300-year union, there may be great pressure for British Prime Minister David Cameron to resign. He, however, has dismissed the idea.
Famous Scots for Scottish independence ("Yes"):
Sean Connery
The Proclaimers
Famous Scots against Scottish independence ("No"):
J.K. Rowling (who has donated 1 million pounds to the "No" campaign)
Alex Ferguson (Fmr Manchester United manager who donated 501 pounds)
David Cruickshank (Deloitte Chair donated 10,000 pounds)
Singer Susan Boyle
What's Next? It ain't over yet. The UK's three main political parties meet Wednesday to outline a timetable for when the Scottish would get new powers if they vote to stay in the union.
But that still has analysts worried, could Northern Ireland be next?