CEOs Push for Fiscal Cliff Deal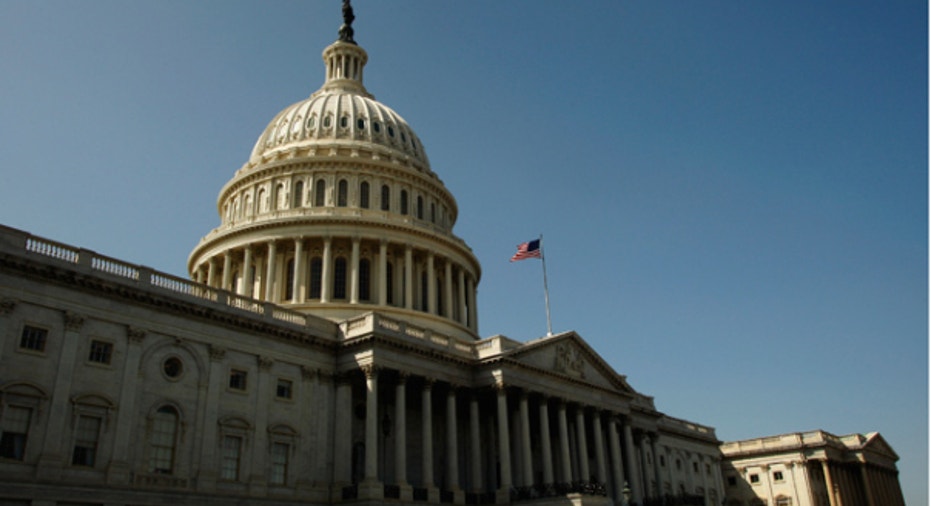 A group of high-profile chief executives urged President Barack Obama and Republican congressional leaders on Tuesday to strike a deal to avert the "fiscal cliff" that could include raising tax rates on the wealthiest Americans.
In a sign the end-of-year deadline is taking on more urgency for Corporate America, the group suggested raising revenue "whether by increasing rates, eliminating deductions or some combination thereof." The group had previously backed extending tax cuts for all Americans as a stopgap solution.
"We recognize that part of that solution has to be tax increases," said David Cote, the chief executive of Honeywell who has been active in Washington on fiscal issues. About 160 CEOs signed the letter under the umbrella of the Business Roundtable, a non-partisan group of U.S. chief executives.
The CEOs are renewing a push to persuade lawmakers and Obama to strike a deal to avert the fiscal cliff of $600 billion in automatic tax increases and spending cuts that could cause a recession.
A major sticking point in the talks is that Obama wants to let tax rates rise on more affluent individuals. Most Republicans back extending all tax rates that expire at the end of the year.
Republicans also want deeper spending cuts than those sought by Obama and fellow Democrats, particularly on entitlement programs like the Medicare and Medicaid health plans.
Republican lawmakers in recent days have indicated willingness to raise some tax rates, if Obama agrees to changes to entitlements.
Talks between Obama and House of Representatives Speaker John Boehner, the top Republican in Washington, are inching along, with fresh counteroffers exchanged in recent days. Boehner on Tuesday said he was "hopeful."
The business leaders said a compromise should include meaningful changes to programs like Medicare.
"By initiating these reforms simultaneously, and without undermining the broader reforms both parties believe should be pursued, you can rebuild the trust needed for our political system to function and the confidence needed for businesses to invest in new factories, equipment and employees," they wrote.
Corporate chiefs signing the letter include Jim McNerney, chairman of the Boeing Company, and Andrew Liveris, chairman of the Dow Chemical Company. The companies involved represent more than $7.3 trillion in annual revenues and over 16 million employees.
They said they believed the United States would suffer significant negative economic and employment consequences if it went over the fiscal cliff.
The group will soon be running full page ads in national newspapers and lobbying members of Congress.
SMALL BUSINESS, FAMOUS MILLIONAIRES
The letter prompted some criticism from Republicans and a business group, the National Federation of Independent Business.
The Republican chairman of the tax-writing House Ways and Means Committee criticized the group for floating the idea of higher tax rates.
"Big business may support raising tax rates on small businesses, but I do not," congressman David Camp said in a statement.
"It's easy for corporate CEOs to say that individual tax rates ought to be raised; their companies don't pay taxes at the individual rate," NFIB said in a statement.
Obama wants to raise tax rates on household income above $250,000. Republicans say this will hurt small businesses.
Companies that are not set up as legal "corporations" can organize in a different way through the tax code that makes them subject to individual income tax rates.
The congressional Joint Committee on Taxation, a non-partisan panel, has estimated that about 940,000 taxpayers would have net business incomes in 2013 and earn enough to put them in one of the top two tax brackets.
This number includes sole proprietorships like mom and pop stores but also much bigger companies known as S-corps that can be big law firms and hedge funds, for example.
Meanwhile, a separate group of executives who refer to themselves as "famous millionaires" is pushing for Congress to boost the estate tax, also a part of the fiscal cliff.
The group, which is backed by Americans for Tax Fairness and includes former Treasury Secretary Robert Rubin and Vanguard founder John Bogle, is pushing for lawmakers to raise the current estate tax rate, while lowering the amount exempted.
"We have a huge budget deficit and every step large or small to come after that budget deficit is good," Bogle said.
Their proposal is a long shot since it shoots for a higher amount of estate exemption than that proposed by Obama himself.
The current estate tax is set at 35 percent after a $5 million exemption per person. Obama backs raising it to 45 percent, with a $3.5 million exemption.
The millionaires' group backs a $2 million exemption with a 45 percent rate.