CEOs Launch Campaign Against Fiscal Cliff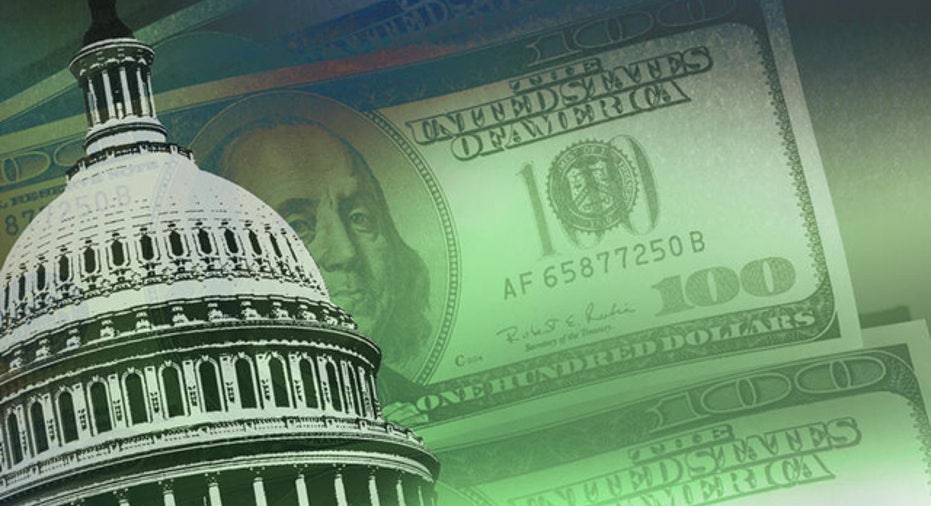 The looming 'fiscal cliff' has prompted an unusual campaign on the part of a handful of high-profile CEOs seeking a swift conclusion to deficit reduction negotiations in Washington.
CVS Caremark (NYSE:CVS) Chief Executive Larry J. Merlo and Walgreens (NYSE:WAG) Chief Executive Greg Wasson released echoing statements Wednesday, each calling for a "bipartisan" solution to prevent the broad tax increases and across-the-board budget cuts tied to the fiscal cliff.
These statements followed similar sounding remarks released on Monday by Costco (NASDAQ:COST) CEO Craig Jelinek.
Citing their customer bases – described by CVS, for example, as "hard working American families" – the company leaders said consumers across the U.S. will suffer under tax increases automatically imposed if the president and Congress fail to reach a budget deficit agreement by Jan. 1.
Jelinek noted that Costco employs over 115,000 workers in the U.S., "most of whom are middle class family wage earners."
Walgreens' Wasson said U.S. companies large and small will benefit from the "fiscal clarity" created by a deal.
If the president and Congress fail to reach a deal by the Jan. 1 deadline a number of past tax cuts will expire, leading to an estimated annual tax increase of $3,500 per family, according to the Tax Policy Center. At the same time, mandated 9% federal budget cuts -- known as sequestration -- required if no deal is reached could eliminate tens of thousands of jobs.
Many economists believe the U.S. will fall back into recession if the tax increases and budget cuts known as the 'fiscal cliff' go into effect.
"From a pure business perspective it's not at all surprising that these companies would not want the fiscal cliff to happen," said Stan Collender, a partner at Qorvis Communications, a Washington, D.C.-based firm, and a former staffer to both the House and Senate Budget Committees.
Simply put, if taxes rise for middle-class Americans it will cut into their discretionary spending and hurt the bottom lines of companies like CVS Caremark, Walgreens and Costco, said Collender.
Collender suggested the likelihood of "some orchestration" behind the similarly-themed statements, prompted perhaps by one or more large national pro-business groups.
"Things like this don't happen by accident," he said.
Noting that none of the CEOs' statements offered specific solutions for digging the U.S. out of its $16 trillion hole, Collender said the lack of plans suggests to him that the corporate leaders may be comfortable with the status quo of high deficits as opposed to the alternatives: higher taxes and massive budget cuts.
In recent weeks, especially since the presidential election, Collender said he's seen an increased interest in the "let the peasants storm the castle with pitchforks" strategy.
In other words, he explained, the severe impact of layoffs, program cutbacks, tax increases and stock market declines will convince people (and politicians) that higher budget deficits are the preferable alternative.
In the end, however, the CEOs' statements are "irrelevant," said Collender. "It's not going to change any votes, but it puts them on the record as wanting a deal."
Kay Bell, a tax analyst at Bankrate.com, said the CEOs likely had both practical and political reasons for issuing their statements.
First, the corporate leaders undoubtedly recall the debt ceiling battle of 2011. As part of a deal to raise the U.S. debt ceiling that summer, the president and Congress put off a budget-cutting deal until Jan. 1, 2013, creating the "fiscal cliff" deadline. In response, Standard & Poor's cut the U.S. credit rating for the first time in history.
"I think the CEOs just want to add their emphasis on this, to put a little fire under Congress to get something done," said Bell.
The CEOs are also seeking clarity, she said. "Uncertainty is one of the biggest drivers pushing markets down. They (the CEOs) want some finality, some certainty -- as much as one can ever hope for from Washington."
Finally, Bell suggested a political angle to the statements, an olive branch to the Obama administration from business leaders who turned their back on the president this election cycle after backing him in 2008.
"It's well known businesses didn't support Obama during the election. They were banking on Romney winning. I think this is an opportunity for them to smooth over the rough patch created by the mass support of Mr. Romney," she said. "This is a chance to make nice and support what's best for the country."