Carson Doesn't See a 'Political Path Forward'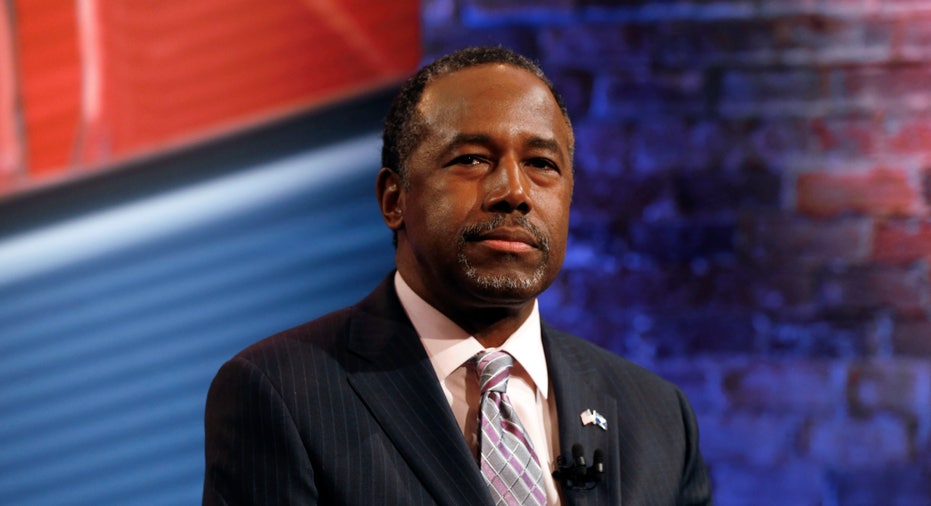 Republican presidential candidate and retired neurosurgeon Ben Carson said in a statement sent to Fox News that he doesn't see a "political path forward" in the 2016 race after Super Tuesday results.
Carson has also decided not to participate in the Fox News Channel's Republican Debate on Thursday night in Detroit.
At this point, he is not officially suspending his campaign and says he will continue his "political future grassroots movement on behalf of 'We the People'." In the statement, Carson thanked his supporters and said he will make a speech on Friday detailing his political future at the Conservative Political Action Conference in his home state of Maryland.
According to Fox News exit polls, Dr. Carson won 8 delegates on the Super Tuesday primary with 598 up for grabs in the GOP field. In previous presidential contests, he came in fourth place with 9.3% support from GOP voters in the Iowa Caucuses. In the New Hampshire primary he barely registered, finishing in eighth place with 2.3% and in the South Carolina primary, Carson came in sixth place with less than 8% of the vote.