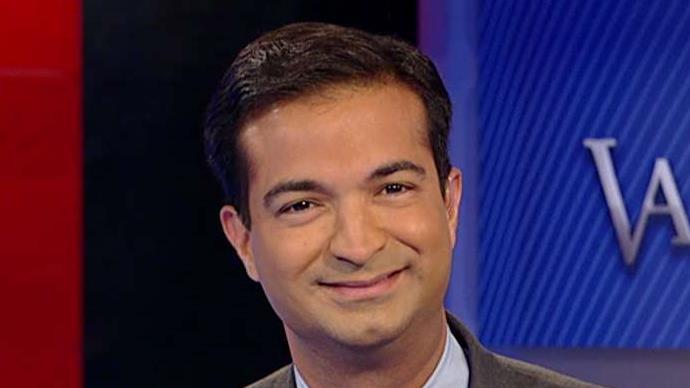 Rep. Carlos Curbelo (R-Fla.) applied for a membership in the Congressional Hispanic Caucus in January of this year, but on Thursday, the group rejected the request of the Republican lawmaker, who represents a Latino-heavy part of Miami.
Congressional Hispanic Caucus Communications director Carlos Paz, Jr. explained the decision in an official statement by the group.
"The CHC isn't just an organization for Hispanics; it is a Caucus that represents certain values. This vote reflects the position of many of our members that Rep. Curbelo and his record are not consistent with those values," he wrote.
The representative later responded to the CHC vote to refuse his admission into the group, criticizing the organization.
"It is truly shameful the Congressional Hispanic Caucus has decided to build a wall around the organization to exclude Hispanic-Americans who aren't registered in the Democratic Party," he said.
More from FOXBusiness.com
FOX Business' Stuart Varney suggested the decision was because Curbelo is a Republican.
"And you know what?  Bigotry, discrimination, exclusion I think we should condemn it no matter where it comes from on the political spectrum right, left, center," Curbelo said during an interview on "Varney & Co."
Curbelo then took issue with the group's criticism that he did not share their values.
"Well, I think from their perspective, you're only Hispanic if you support a liberal agenda. And my message to them was 'Look, we're not going to agree on every issue but I think we should unite all of the Hispanics in Congress, figure out where we can work together," he said.
Curbelo then relayed what he told his congressional colleagues in his presentation to the group.
"This is the Congressional Hispanic Caucus, as far as I'm concerned it means that if you're in Congress and you are Hispanic you should be allowed to join. There's no exclusion based on some of your beliefs or the way you view things," he said.