Carl Icahn: Bernie Never Bothered to Call Me Before Criticizing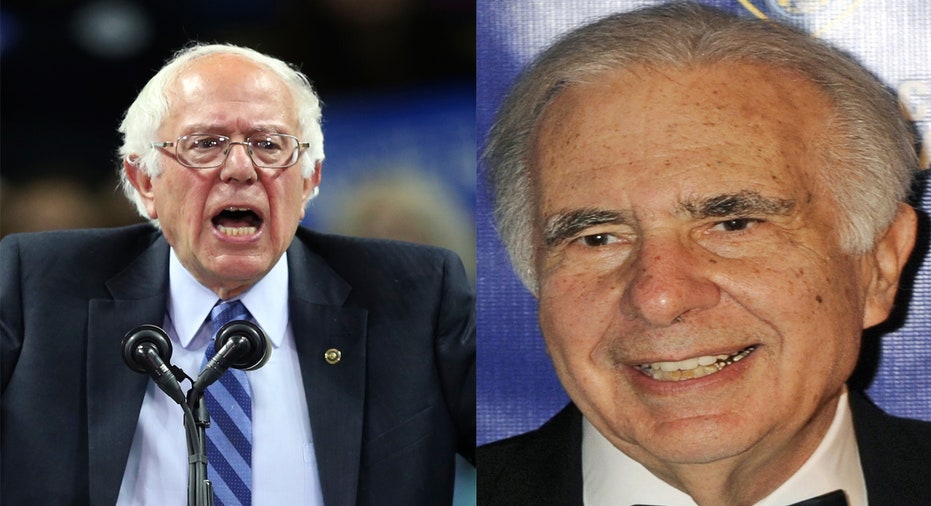 Billionaire Carl Icahn, not usually one to hold back, is setting the record straight on his reputation. After Democratic presidential candidate Bernie Sanders blamed him, and GOP frontrunner Donald Trump, for a decline in New Jersey's middle class, where Icahn owns two casinos – the Taj Mahal and the Tropicana – Icahn blasted back. "Bernie Sanders has received support from the UniteHere union and has made several remarks tying me to the difficulties facing Atlantic City — without even bothering to give me a call to hear my views and the real facts, " Icahn said in a statement which can be read here.
The activist investor went on in the letter to defend his business decisions with the casinos, saying he believes few people would disagree that the Taj Mahal would have closed had it not been for his help in providing "tens of millions" of dollars to save it.
"The same thing would have happened at the Tropicana if I hadn't become involved, risking close to $100 million, to make it one of the few success stories in Atlantic City, and saving and creating thousands of jobs along the way," Icahn wrote.
At a rally on the Atlantic City boardwalk in New Jersey on Monday, Sanders told supporters the duo's "greed and recklessness" have hurt the city's struggling gaming industry, the Associated Press reported. Sanders added that, "greed is not acceptable" and if he's elected president he will "take these people on." This is not the first time Bernie Sanders has attacked corporate leaders. He recently lashed out at Verizon (NYSE:VZ) for corporate greed as landline workers were striking for higher pay and benefits. He also slammed General Electric (NYSE:GE) CEO Jeff Immelt over his compensation package.
Immelt and Verizon CEO Lowell McAdam also fired back at Bernie. Immelt in an Washington Post Op-Ed and McAdam on a LinkedIn (NASDAQ:LNKD) Post.