Canada emerges as a tough negotiator in Nafta talks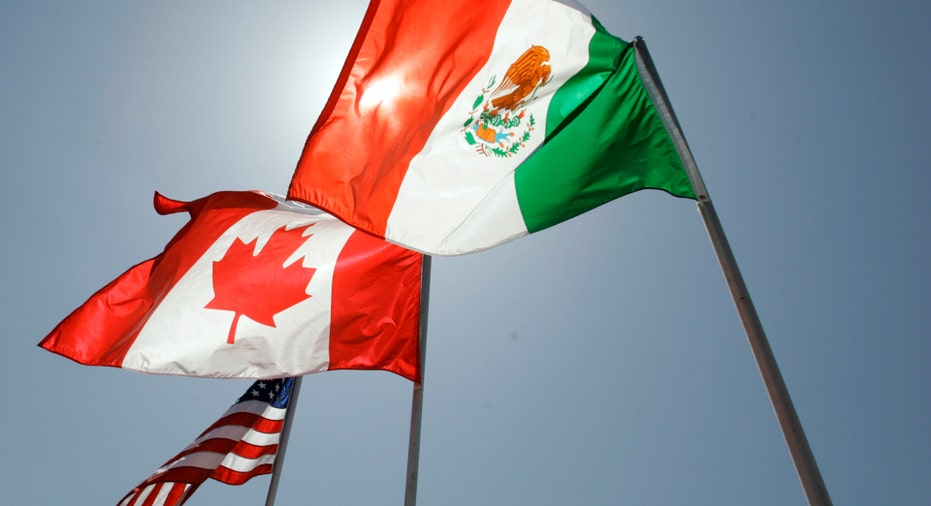 The latest challenge to renegotiating the North American Free Trade Agreement is coming from an unexpected direction: Canada.
For months, President Donald Trump has pointed the finger at Mexico as the source of U.S. trade deficits in North America, and U.S. officials are pushing for new provisions in the 23-year-old trade pact that would make it harder for Mexican manufacturers to send goods to the U.S. duty free.
But in the second round of talks for overhauling Nafta, running through Tuesday in Mexico City, it is Canada that appears to be giving the U.S. the most difficulty at the negotiating table, according to people familiar with the negotiations.
The soft-spoken neighbor to the north has avoided slinging rhetorical barbs or political warnings at its partners, in contrast to the tweets of Mr. Trump or public comments of President Enrique Peña Nieto of Mexico.
But Ottawa has introduced new provisions on labor and the environment that may struggle to gain traction in Washington, and the Canadian negotiators have balked at supporting some less-controversial language that they agreed to in Trans-Pacific Partnership, the unratified 12-nation trade deal that Mr. Trump exited in January, the people say.
Canada's tough stance is seen partly as a defensive strategy to notch some wins in case it needs to agree to tough requests made by the Trump administration in Nafta, including removing a dispute-resolution system that allows one Nafta country to challenge another's tariffs. The country is also in parallel talks with the U.S. on softwood lumber, and officials in Ottawa are keen to defend their system for supporting dairy farmers, criticized by U.S. lawmakers from dairy states.
"We are just defending our interests," Canada's chief negotiator, Steve Verheul, said at the talks late Sunday.
But the country's approach may prove difficult for the U.S. and Mexico, which are seeking to wrap up talks as early as December or January, ahead of election seasons that have a potential to sour trade talks among the three countries.
Besides Canada, Mexico is also sending a tough political message: It won't accept U.S. trade proposals or government policy that hurts the country's interests. "I've said it and I will reiterate it: We won't accept anything that affects our dignity as a country," Mr. Peña Nieto said on Saturday in a speech several miles from the posh high-rise hotel hosting the Nafta talks.
Mexican Foreign Minister Luis Videgaray said last week he'll halt negotiations if Mr. Trump starts the process of pulling out of Nafta. Mexican officials have also said privately that they won't discuss proposals that include tariffs or quotas as well as anything that restricts trade above and beyond the rules both countries already face in the World Trade Organization.
"No Nafta is better than a bad Nafta," one person close to the Mexican government said. One U.S. idea, to set a minimum threshold for U.S. content to gain tariff-free access in North America, was set to be discussed Monday. But the person said the proposal has already met firm resistance from Mexico and Canada, which say the proposal is unprecedented and potentially unworkable.
Officials involved in the talks have sought to distinguish the political backdrop -- unusually intense for the early stages of trade negotiations -- from the work of professional negotiators, many of whom know each other from the TPP Pacific talks or even the original Nafta talks in the 1990s.
"The tone remains very constructive," said a person involved in the talks, adding that "there is a climate where all this is happening, and everyone is aware of that."
"At the table, nothing crazy has been presented so far," said another person familiar with the talks. Some sensitive U.S. proposals aren't expected to be aired until at least the third round later this month.
Officials in Mexico City took note when Mr. Trump said recently that he is looking at withdrawing from the second-biggest U.S. trade agreement, the one with South Korea.
Canada's Liberal government, which recently completed a trade deal with the European Union, laid out its Nafta objectives just days before the first round of talks began in Washington, pledging to make the North American trade pact more "progressive" by beefing up provisions dealing with the environment and labor.
"If labor's standards are not part of a trade deal, then there shouldn't be a trade deal," said Jerry Dias, president of Unifor, Canada's largest private-sector labor group, on the sidelines of the talks.
Foreign Minister Chrystia Freeland, who has shown in the past she is willing to walk out of unfavorable trade talks, says Nafta should have provisions related to the environment that would prevent a country from intentionally weakening climate-change policies to attract investment. That is raising eyebrows in Washington, where the Trump administration has moved to exit from the Paris climate agreement.
Canada is also pushing for international labor standards that would not only put pressure on Mexico, but also the U.S. One provision, included in a previous Canadian trade pact with Chile, would push for gender equality in the labor force.
"They put things on the table that they know are not easily acceptable in Washington," said Gary Hufbauer, senior trade expert at the Peterson Institute for International Economics, which backs trade liberalization.
While all three nations agree that Nafta's environmental and labor provisions need to be upgraded, Canadian officials have pushed ambitious new goals in these areas. This reflects the priorities of Prime Minister Justin Trudeau and his government, according to a person familiar with Ottawa's strategy. Ottawa is also pursuing business interests in digital trade and other areas.
Unlike in the U.S. and Mexico, there is no pressing timetable for Canada to conclude a deal by the end of 2017. Still, a White House statement summarizing a call between Messrs. Trump and Trudeau said both parties agree they want a deal this year.
Canadian officials have said they won't be rushed into accepting a deal if it isn't in the country's interests. And if Mr. Trump pulls out of Nafta, then Washington and Ottawa could fall back on a bilateral trade deal that predates the one with Mexico, trade experts say.
Write to William Mauldin at william.mauldin@wsj.com, Paul Vieira at paul.vieira@wsj.com and Dudley Althaus at Dudley.Althaus@wsj.com
(END) Dow Jones Newswires
September 04, 2017 17:33 ET (21:33 GMT)