Can Sarah Palin's Endorsement Give Trump a Bump in Iowa?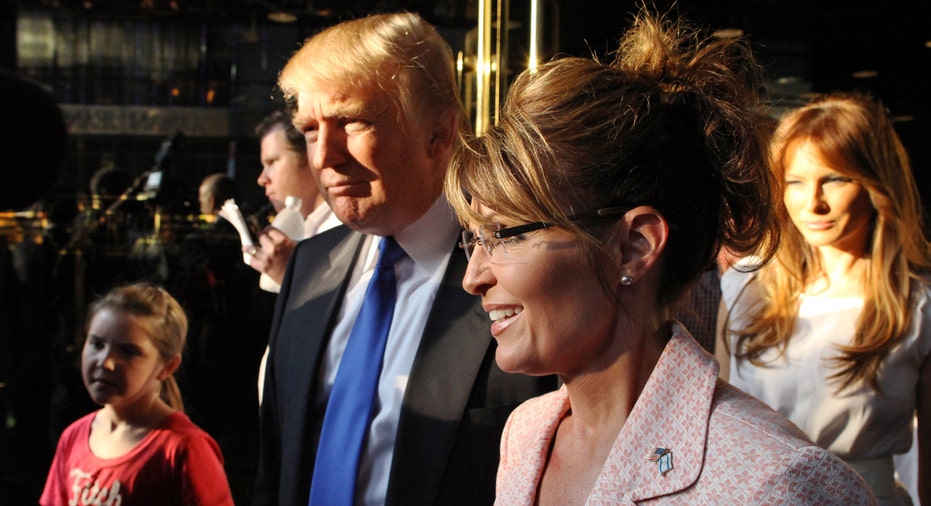 After three days of teasing a "big announcement" and rumors swirling, Republican frontrunner Donald Trump confirmed on Tuesday that former 2008 vice presidential nominee Sarah Palin is endorsing his bid for the GOP nomination.
"I am greatly honored to receive Sarah's endorsement. She is a friend, and a high quality person whom I have great respect for. I am proud to have her support," said Trump in a campaign statement.
The endorsement could give Trump a boost less than two weeks before the Iowa Caucus, where the front runner and Texas Senator Ted Cruz are in a tight race, battling for Republican primary votes.
"Trump is pulling out all the stops to win Iowa and Palin's endorsement is evidence of that," said Ford O'Connell, Republican strategist and former adviser to the 2008 McCain-Palin presidential campaign.
O'Connell says the former Alaska governor is still considered to be a "rock star among Evangelicals and Tea Party types," particularly in Iowa, where Palin has done a lot of stumping even after she faded from the national media spotlight. He says Trump's goal is to eliminate Cruz's chances in the Hawkeye state.
"This is about using what star power Sarah Palin has left to honestly take Iowa and rip it out from underneath Ted Cruz," said O'Connell. "Palin really has the Midas touch in places with voters that Trump needs to win like Iowa - she is the best choice."
Last month, Evangelical influencer Bob Vander Plaats and his Iowa-based conservative advocacy group, the Family Leader, officially endorsed Ted Cruz. Vander Plaats called Cruz, "the extraordinary leader that we need for these extraordinary times." Vander Plaats' support is crucial for an Iowa caucus win; in the past he has endorsed both former Pennsylvania Senator Rick Santorum and former Arkansas Governor Mike Huckabee.
"It's hard to compete with that kind of endorsement but if there is someone out there that could really help Trump with voters it's Sarah Palin," said O'Connell. "This is about a surrogate being a helping hand to a campaign that wants to catch lighting in a bottle by winning in Iowa and continuing it through New Hampshire and running the table."
O'Connell says Trump teaming up with Palin benefits both parties involved. While the former vice presidential nominee's support gives the reality star an advantage in the polls, Trump will also thrust Palin's profile back in the media spotlight.
"This is a way for her to get back in the game, there is speculation that Palin may run for the Senate in Alaska," said O'Connell. "She wants to rejuvenate her political career and he wants to shield off Ted Cruz, this could be a win win for both of them."
In the past, Palin endorsed Cruz during his Senate bid in Texas. When speculation about Palin's Trump endorsement began to circulate earlier in the day, Cruz took to Twitter to show his appreciation for Palin's efforts on his behalf:
"I love @SarahPalinUSA Without her support, I wouldn't be in the Senate. Regardless of what she does in 2016, I will always be a big fan."
I love @SarahPalinUSA Without her support, I wouldn't be in the Senate. Regardless of what she does in 2016, I will always be a big fan.

— Ted Cruz (@tedcruz) January 19, 2016