Can Rahm Emanuel Sell Chicago Bond Deal to NYC Investors?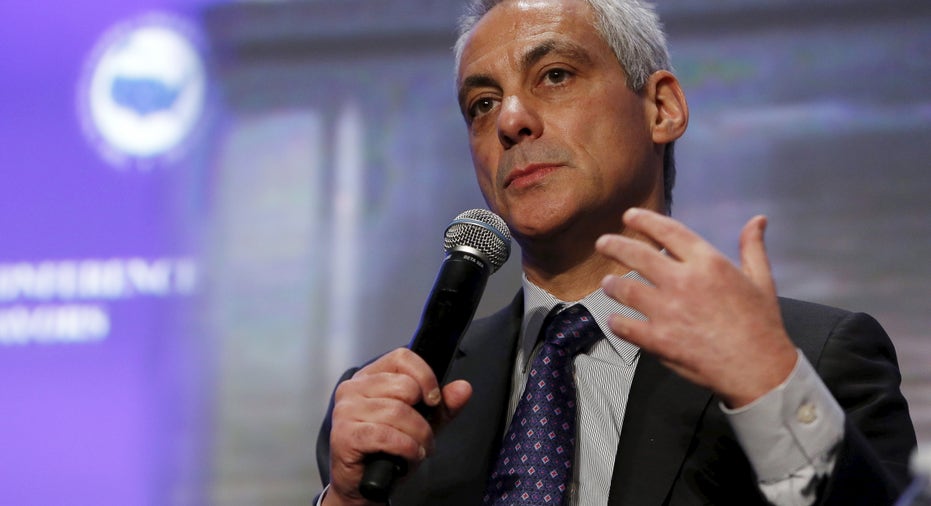 Chicago Mayor Rahm Emanuel is in New York City this week for a series of meetings with financial institutions about Chicago's "strengthening" financial condition according to a statement from the Mayor's office.
The meetings come on the heels of the Chicago Sun Times reporting that Emanuel has been calling New York bond investors to rescue the Chicago Public Schools' (CPS) delayed bond deal.
An October 2015 report cited that J.P. Morgan Chase (NYSE:JPM) is the lead underwriter on the bond deal. J.P. Morgan Chase declined to comment to FOXBusiness.com on whether or not the bank is meeting with Emanuel about the CPS bond deal.
These meetings come on the heels of CPS' delaying an $875 million bond sale to finance the struggling school system. Chicago's Chief Financial Officer Carole Brown said in a conference call to reporters on January 27 (the same day that the deal was delayed) that the delay was simply to give investors more time to evaluate the terms. The deal sent to investors included an interest rate of 7.7%, a sign that CPS is desperate for investors.
"It wouldn't surprise us to see Mayor Emanuel make a personal appeal to investors on behalf of Chicago Public Schools. They desperately need to get that deal done." Triet Nguyen, a managing director at NewOak Capital, a research and advisory firm focusing on corporate and municipal debt, told FOXBusiness.com.
The CEO of CPS, Forrest Claypool, told the Chicago Tribune last week, one day after delaying the bond deal, that he was confident that a deal would be done by early this week.
Earlier this month, Illinois Governor Bruce Rauner pushed for a state takeover of the windy city's education system, while saying that Emanuel had "failed" to correct the dire situation.
In August 2015, Standard & Poor's downgraded CPS debt to junk status from BB to BBB signaling the potential of a higher rate of default.