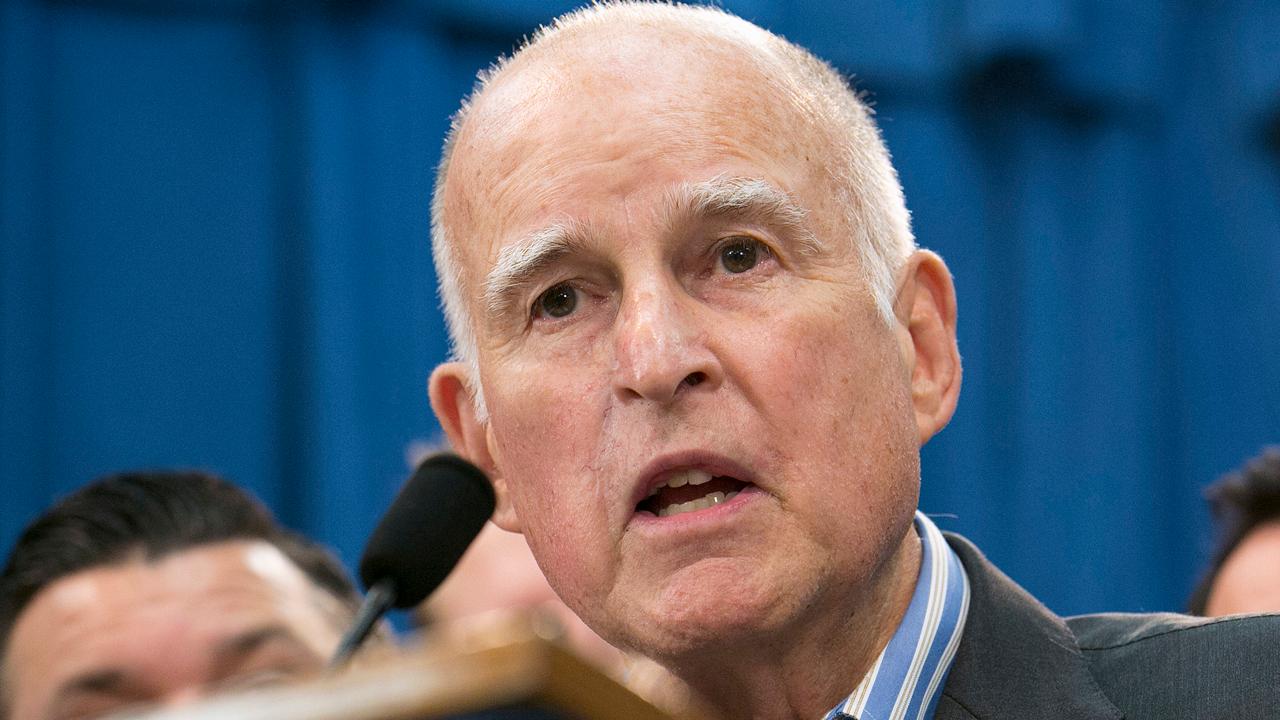 California's state government is making a fool of itself, trying to create a sanctuary state, a state in which lawbreakers have greater rights than tax-paying citizens. It's a state government fighting law and order and trying to wage legal combat against the federal government at every turn, filing at least 27-lawsuits against the Trump administration.
The administration is fighting back, suing the state last month over its dangerous sanctuary policies and now over federal land sales.
That hasn't stopped the nation's first sanctuary state's Governor Jerry Brown from pardoning five criminal illegal immigrants to prevent the border patrol from deporting them. But there's a revolt beginning over the state's sanctuary status.
Orange County is joining the administration's lawsuit against the state over protections for illegal immigrants. The city of Los Alamitos is opting out of sanctuary policies.
And they could soon be joined by the city of Escondido, and the state's second-largest county, San Diego, later this month.
The Orange County sheriff is publishing the release dates of all inmates. The sheriff of Contra Costa County in the northern part of the state has chosen to do the same to protect its citizens. And sheriffs in four other counties are demanding that Congress act on the border wall.
California's leftist lawmakers and left-wing government are now facing a building backlash and a political reality they apparently thought they could ignore. While the state government is decidedly left-wing, the people of California are not. It appears the left in California has gone too far. We'll soon see.