Busting One Myth Behind the Unemployment Rate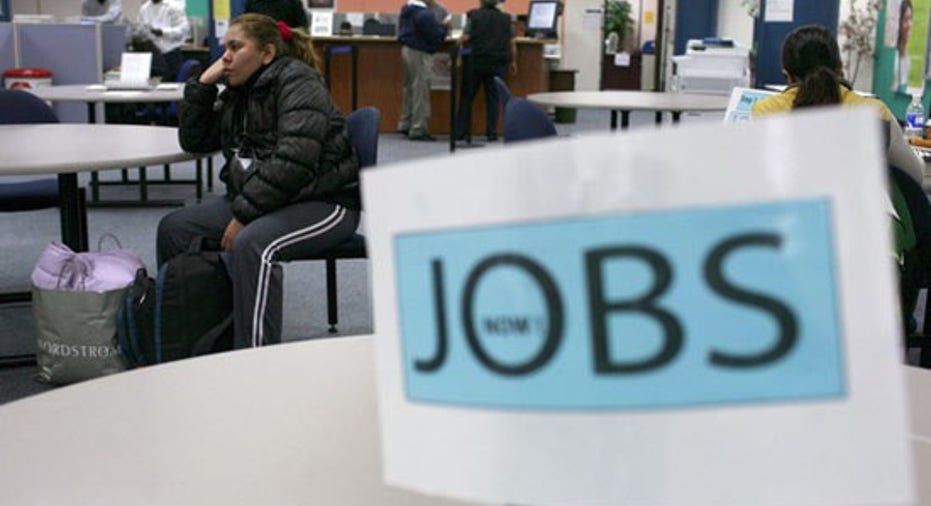 As the economy improves, an abundance of unemployed people once frustrated by the depressed job market will jump back into the hunt all at once, causing the unemployment rate to rise, right?
Not necessarily.
That scenario is a myth, says Barclays (NYSE:BCS), which predicts the unemployment rate will actually continue to recede despite an influx of new job hunters.
Sure, many workers saw fewer job opportunities, became discouraged and exited the labor market, causing labor participation rates over the last few years to fall. But a large number of people who have exited the job market were baby boomers retiring for good, meaning fewer people will be fighting for new positions as the economy heals.
Barclays expects the unemployment rate will fall below the Federal Open Market Committee's 2012 and 2013 projections or 8.2% to 8.5%, and 7.4% to 8.1%, respectively. Goldman Sachs (NYSE:GS) predicts it will drift slightly lower this year, ending 2012 at 8.2%.
On Wednesday, ADP said about 216,000 private-sector jobs were created in February, slightly more than expected. On Friday, Wall Street is expecting nonfarm payrolls to show an expansion of about 213,000, with the unemployment rate hovering at 8.3%.
Barclays says it is unlikely that there will be a "large and sudden return of previously discouraged job seekers to the labor force." Only a third of the people who stopped looking for jobs say they really do want to work. Of those, just 15% are also of prime working age, or 25 to 54.
"Our models indicate that demographics, specifically retirements among the baby boomers, have played a larger role in pushing the labor force participation rate down than have cyclical factors," Barclays analysts said in a note. "We see this trend continuing in the coming years."
Of course, that is just one opinion. The conventional view is that the return of discouraged workers will stop or slow the decline in the unemployment rate, possibly even pushing it higher.
One of the most important factors in estimating unemployment is the reason behind the decline in participation, meaning whether it's falling due to demographic trends such as people retiring, or cyclical reasons like people getting fed up and temporarily exiting the job market.
The labor participation rate, the share of the working-age population working or looking for work, currently sits just below 64%. In January, demographic changes such as age were blamed for pushing the rate down even more than expected to 63.7%, its lowest point since 1983.
Goldman called that latest participation rate "disappointing," and most analysts agree demographic factors such as retirement will push it down even further over the next decade.
"The exit of older workers tends to push the unemployment rate lower because it means the labor force is growing more slowly and that less job growth is needed to keep the unemployment rate stable," Barclays said.
The bank forecasts participation falling by another 0.3 to 0.4 points a year as older workers continue exiting the labor force over the next decade. Goldman forecasts flat participation through the end of 2013 as improving cyclical momentum, such as nascent job growth that may encourage people to look for work, offsets weak demographic trends.
"We think it is extremely unlikely that the participation rate will move up significantly in coming years, much less reach its prior peak," Barclays said.
The moral of the story is that it should take fewer jobs to bring the unemployment rate back down to "healthy" levels, which is a good thing considering soaring gas prices, persistent eurozone debt problems and other macroeconomic issues