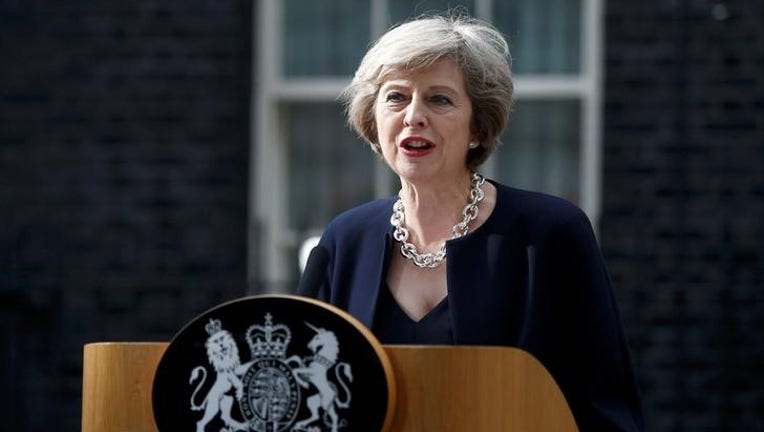 British Prime Minister Theresa May said Sunday she will talk about trade and security when she meets with President Donald Trump this week, but won't be afraid to challenge him on issues she finds unacceptable.
Mr. Trump will host the British leader at the White House on Friday, his first meeting with a foreign leader since taking office. The U.K. and U.S. traditionally have a so-called "special relationship," with close ties and strong collaboration.
Mrs. May, who is leading her country out of the European Union, is seeking to strike new trade deals around the world and sees the relationship with the U.S. as crucial. The American leader says he is ready to offer a quick agreement, though he has taken a more hostile view toward multistate deals and argued in favor of protectionism--describing an "America first" stance in his inauguration speech.
"We'll have an opportunity to talk about our possible future trading relationship but also some of the world challenges that we all face," Mrs. May told the British Broadcasting Corp., citing terrorism, the Syrian conflict and the importance of the North Atlantic Treaty Organization--which Mr. Trump has called obsolete--as key examples.
In a Thursday speech to the World Economic Forum in Davos, Switzerland, Mrs. May implicitly criticized the U.S. leader's approach to trade, presenting a strong defense of free trade and globalization.
Mrs. May was also questioned Sunday about remarks Mr. Trump has made about women that have drawn criticism. When asked if she would raise the issue with the president, Mrs. May didn't respond directly. "First of all, I've already said that some of the comments that Donald Trump has made in relation to women are unacceptable, some of those he himself has apologized for," she said.
"When I sit down, I think the biggest statement that will be made about the role of women is the fact that I will be there as a female prime minister of the United Kingdom, talking to him, directly talking to him about the interests that we share."
More from FOXBusiness.com...
Pressed on the point, Mrs. May said: "Whenever there is something that I find unacceptable, I won't be afraid to say that to Donald Trump."
The prime minister repeatedly refused to say whether she had known about the reported malfunction of a British unarmed nuclear test missile off the coast of Florida last year, which came weeks before lawmakers voted to renew the system. The Sunday Times reported the missile may have veered off course after being launched in June from a British submarine.
Mrs. May said she had "absolute faith" in the missiles, adding they are tested regularly. The Defense Ministry said in a statement that the effectiveness of the U.K.'s Trident nuclear system was unquestionable.
Opposition Labour Party leader Jeremy Corbyn said the issue called for a serious discussion. He also said Mrs. May should remain careful in any trade negotiations with Mr. Trump.
"There were no signs of any special relationship in Donald Trump's inauguration speech. Quite the opposite, it was 'America first, America only,'" he said, adding he hoped that the prime minister would call out the U.S. president on what he described as "misogyny."
Carol E. Lee in Washington contributed to this article.
By Wiktor Szary