Boeing, machinists face off over union at South Carolina plant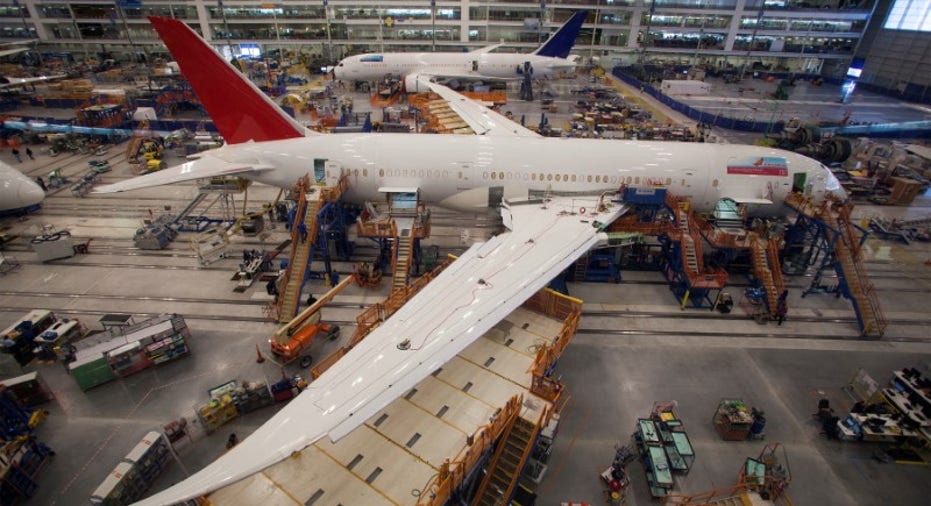 NEW YORK/NORTH CHARLESTON, S.C. (Reuters) - Boeing Co faces its first union vote on Wednesday at its aircraft factory in South Carolina, a high-profile test for organized labor in the nation's most strongly anti-union state.
The world's largest planemaker is running a hardball campaign against the International Association of Machinists and Aerospace Workers (IAM), which is trying to organize about 3,000 workers at one of two plants where Boeing makes 787 Dreamliners. The other, in Washington state, has long been unionized by the IAM.
"It would be a major, major win for the machinists if they got this," said Arthur Schwartz, an independent consultant who worked in labor relations at General Motors Co for two decades and does not represent either side.
Opposition is strong in South Carolina, which is one of 28 states that does not require workers to join a union, and has the lowest proportion of union workers, at 1.6 percent, according to the Bureau of Labor Statistics. New York is the highest with 23.6 percent.
The IAM canceled a voted at the Boeing plant in April 2015 after it claimed there was "political interference" from state officials and "misinformation" spread among workers. Former Governor Nikki Haley, who is now U.S. ambassador to the United Nations, was among those who voiced strong opposition to the union in 2015.
Boeing told Reuters in an emailed statement that in the current campaign it has hired the same lawyer who helped it defend against the IAM previously.
Videos and posts on Boeing's web and social media sites portray the IAM as a "divisive" force that fights with management, makes promises it cannot keep and leads workers into strikes.
In one video on Boeing's site a production manager at Boeing South Carolina describes the tension and lost income from striking twice while he worked as a union machinist in Renton, Washington.
"There was times where I wondered where I was going to be able to feed my kid," said the manager, Daniel Mihalic, over ominous music. "Please vote 'no' on February 15."
Boeing invested $750 million to build the South Carolina factory after a costly machinists strike in 2008 that shut down production in Washington. It spent $1 billion more to expand aircraft engine casing and interiors production. Its employment in the state peaked at 8,400 in 2014 and has since fallen by 10 percent.
The company said factory officials were unavailable for comment because "their time is committed to ensuring our teammates understand the voting process, the realities of union representation and the advantages of a nonunion environment."
Boeing's videos are being aired on local TV stations - including during the Super Bowl - and also shown in break rooms at the plant, mechanic Elliott Slater, 57, who supports the union, said in an interview.
When the IAM filed for a vote with the National Labor Relations Board last month, Slater and others said, a display of diapers and clothing appeared in a break room. "The goods on display would cost your family $800," a sign said. "You have better things to do with your money than pay union dues."
Slater said workers want higher wages and more certainty about their shifts, which change often. The IAM said hourly workers in South Carolina earn about 36 percent less than their counterparts in Washington.
"We're tired of the back-and-forth, the constant inundation of the anti-union rhetoric," Slater said. "We're just ready to vote."
STANDARD PLAY BOOK
Boeing's campaign follows the usual "union avoidance" play book used by many manufacturers, labor experts said.
That contrasts with the relationship Detroit automakers and the United Auto Workers union have forged. After years of struggle, the companies decided bad union relations were unproductive, former labor negotiators for Ford Motor Co and GM said.
"Ford was the last to get organized of the Big Three, but we were the first to understand that we had a business partner in the UAW and we were going to work with them. We're not going to fight them," said Marty Mulloy, who served for nine years as Ford's vice president of labor affairs, retiring in 2013.
Ford found negative campaigns did not work, he said, and would not use one today.
"My experience has been working collaboratively with unions yields better results," Mulloy said. Going negative "just takes the animosity to another level. You take it from, 'I disagree with you on principle,' to 'I'm going to hire some people to try to discredit you and your institution.'"
Jon Holden, president of IAM District 751, which represents more than 35,000 union workers at Boeing in Washington state, said members are sending videos and posting words of support on Boeing's South Carolina Facebook page. But they have not paid much attention to Boeing's counter campaign, having seen such tactics before.
"Personally, I hate seeing this in any anti-union campaign," he said. "I like people having a free choice on what they want to do, being able to ask questions and not seeing intimidation."
(Reporting by Alwyn Scott and Harriet McLeod; editing by Diane Craft)