Boehner Debt Bill Passes House, Defeated in Senate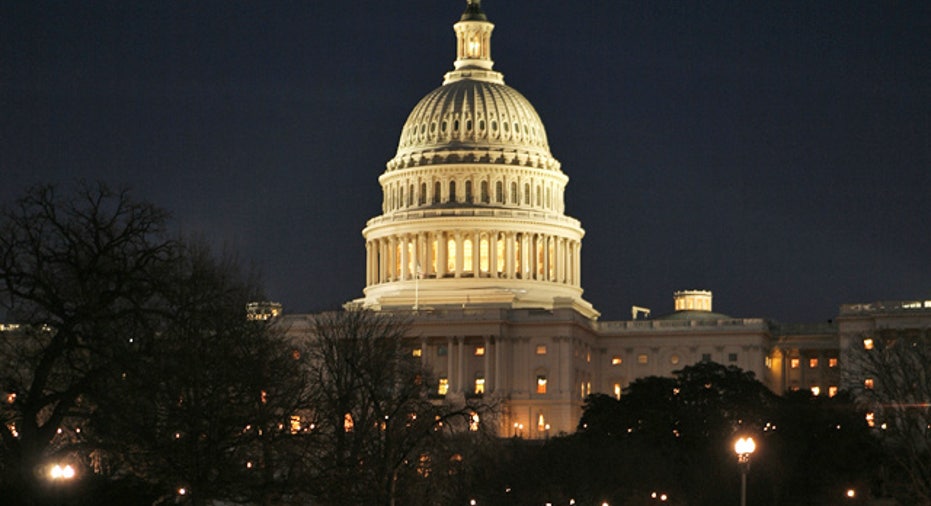 Lawmakers opened the way on Friday for a last-ditch bid for a possible bipartisan compromise to avert a crippling national default just four days before the deadline to raise the country's debt ceiling.
The Republican-controlled House of Representatives approved a Republican deficit-cutting plan and the Democratic-led Senate quickly rejected it -- moves that underscored the ideological divide but also cleared a path to start negotiating a deal.
The back-to-back votes broke weeks of political inertia in efforts to lift the $14.3 trillion U.S. debt limit by Tuesday after which the world's largest economy will be unable to pay all of its bills, the government says.
Delays and procedural hurdles will still make it all but impossible for Congress to strike a deal and send it to Obama's desk until the 11th hour, injecting a dangerous level of uncertainty into already rattled global financial markets.
Even if a late deal can be struck, the United States risks losing its top-notch AAA credit rating.
Progress toward an agreement did not appear imminent. Democratic aides said Republicans had not yet given them suggestions on how to craft something that could win support from both parties, suggesting that parliamentary maneuvering and finger-pointing would continue.
With time running short, the House pushed a Republican deficit-cutting plan through by a vote of 218-to-210 after the party's leaders reworked the bill to appease anti-tax conservatives in their ranks.
The legislation, denounced earlier by President Barack Obama who had admonished lawmakers to stop wasting time and find a way "out of this mess," was always doomed to defeat in the Senate where all of Obama's Democrats had vowed to vote against it.
The Senate defeated the measure, 59-to-41, and Senate Majority Leader Harry Reid, a Democrat, was expected to move forward with a different approach that aims to get enough votes from both parties to pass Congress by Tuesday.
Both sides have been at impasse for weeks with lawmakers locked in a blame game that has brought the country to the brink of an unprecedented default, which could plunge America back into recession and trigger economic turmoil globally.
World leaders have been stunned by the dysfunction in Washington. World Bank President Robert Zoellick on Friday said the United States was playing with fire.
America's largest foreign creditor, China, has repeatedly urged Washington to protect its dollar investments and its state-run news agency on Friday said the United States had been "kidnapped" by "dangerously irresponsible" politics.