Blackstone CEO Schwarzman: Issue With Rolling Back Regulations is Implementation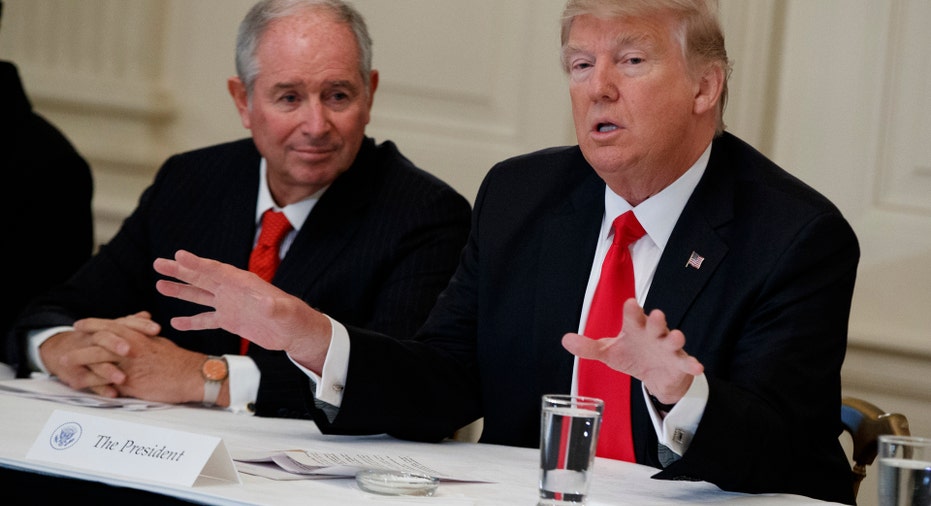 President Donald Trump met with titans of the business world on Friday to address a rolling back of the Dodd-Frank Wall Street Reform and Consumer Protection Act and implement a strategy to boost the U.S. economy.
Blackstone Group (NYSE:BX) co-founder Stephen Schwarzman, who chairs Trump's economic advisory council, said significant changes are needed in how regulation is enforced within the financial reform act.
"Even if you modify or eliminate Dodd-Frank, there's still the same regulatory people there with that philosophy. So even if you got rid of that law, you have to address the managerial component of enforcing laws and regulations," Schwarzman said during an interview with the FOX Business Network's Neil Cavuto.
Schwarzman said the Trump administration and its economic advisory council want to achieve a higher rate of economic growth for all of America.
"I think there was, generally, very forward leaning positive sense that a lot of the important things that have been articulated like tax reform and deregulation and certain different types of trade approaches would be occurring and that they would lead to good outcomes," he said.
The Blackstone chairman said it's become difficult to gauge the impact of the proposed tax cuts with so many variables that remain unsolved.
"You have to find the areas that are suggested to be changed and see what it totals up," Schwarzman said.
According to Schwarzman, the economic council also discussed the temporary travel ban on citizens from seven predominantly Muslim countries.
"General Kelly, who runs Homeland Security, was there and brought people up-to-date on the changes that had been made and there was obviously concern by different people and explanations and that issue had to be covered and was covered," he said.