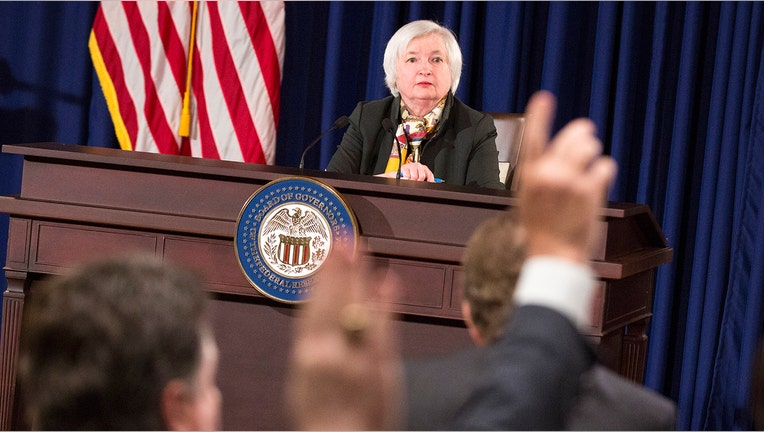 Bond guru Bill Gross, who has long called for the Federal Reserve to raise interest rates, urged the U.S. central bank on Wednesday to "get off zero and get off quick" as zero-bound levels are harming the real economy and destroying insurance company balance sheets and pension funds.
In his October Investment Outlook report, Gross wrote that the Fed, which did not raise its benchmark interest rates at last week's high-profile policy meeting, should acknowledge the destructive nature of zero percent interest rates over the intermediate and longer term.
"Zero destroys existing business models such as life insurance company balance sheets and pension funds, which in turn are expected to use the proceeds to pay benefits for an aging boomer society," Gross said. "These assumed liabilities were based on the assumption that a balanced portfolio of stocks and bonds would return 7-8 percent over the long term."
But with corporate bonds now at 2-3 percent, Gross said it was obvious that to pay for future health, retirement and insurance related benefits, stocks must appreciate by 10 percent a year to meet the targeted assumption. "That, of course, is a stretch of some accountant's or actuary's imagination," he said.
Some Fed policymakers have described last week's decision as a close call and the central bank is still expected to raise interest rates later this year. The Fed has kept its benchmark interest rate close to zero since late 2008, when the nation's economy was at the depths of crisis.
"Do central bankers not observe that Detroit, Puerto Rico, and soon Chicago, Illinois cannot meet their promised liabilities?" Gross said.
The developed world is beginning to "run on empty" because investments discounted at near zero over the intermediate future cannot provide cash flow or necessary capital gains to pay for past promises in an aging society, Gross said.
Gross said raising the federal funds rate to 2 percent will harm corporate America "a little" and that stock and bond prices will "most certainly" go down. "But like (former Fed chairman Paul) Volcker recognized in 1979, the time has come for a new thesis that restores the savings function to developed economies that permit liability based business models to survive – if only on a shoestring – and that ultimately leads to rejuvenated private investment, which is the essence of a healthy economy," Gross said. "Near term pain? Yes. Long term gain? Almost certainly. Get off zero now!"
(Reporting By Jennifer Ablan; Editing by Chizu Nomiyama)