Bill Ford says governments need to be involved as transport changes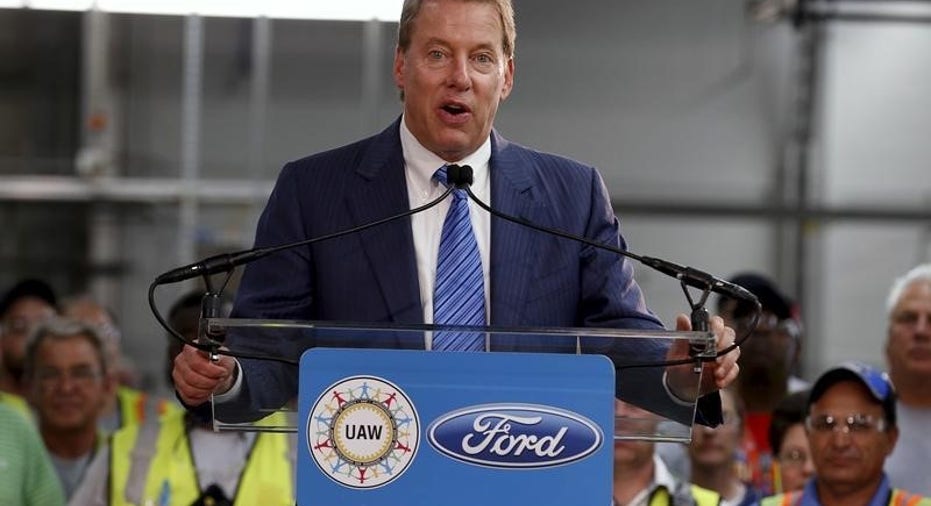 Ford Motor Co will become less capital intensive and will be open to partnerships as it develops new businesses such as ride sharing and autonomous vehicles, Chairman Bill Ford said on Thursday.
"There will be partnerships," Ford told reporters on the sidelines of a conference in Detroit on the future of transportation.
However, Ford said the company will not accept a role as a hardware supplier to technology giants. "If we are making the vehicle, that won't be all we are doing," he said.
Since taking over as the automaker's chairman in 1999, Ford has pushed the company, which was founded by his great-grandfather, to look beyond its traditional business of manufacturing and selling cars. Now, other industry executives are sounding similar themes and putting more capital into businesses beyond manufacturing vehicles, spurred by investors concerned that the traditional auto business could be derailed by competition from Silicon Valley technology giants such as Alphabet Inc , Uber or Apple Inc.
Ford acknowledged the tension between investing in new, uncertain ventures such as an urban shuttle service and assuring that Ford's existing business, which profits mainly from sales of large pickup trucks and sport utility vehicles in North America, stays healthy.
Ford earlier this year formed Ford Smart Mobility unit, which will develop ventures outside of the automaker's core business and on Thursday the company named a chief executive for that unit.
Ford executives have said transportation service businesses could have 20 percent margins, roughly double those in Ford's manufacturing business. Bill Ford said not all the company's ventures will succeed. "We're going to go down some blind alleys," he said.
The goal is for Ford to "have more revenue streams that are less dependent on fixed-cost investment," he said.
Government policy should play a role, Ford said.
"If they want to solve their issues of congestion, and getting people to where work is ... they (government officials) need to be involved," Ford said.
Changes in regulation will be needed to clear the way for autonomous vehicles, he said. Cities will have to decide how to accommodate autonomous and electric vehicles.
"Each city has a different ability to pay for solutions," Ford said.
(Reporting By Joe White; Editing by Bill Trott)