Bill Clinton's Campaign Detour Raises Eyebrows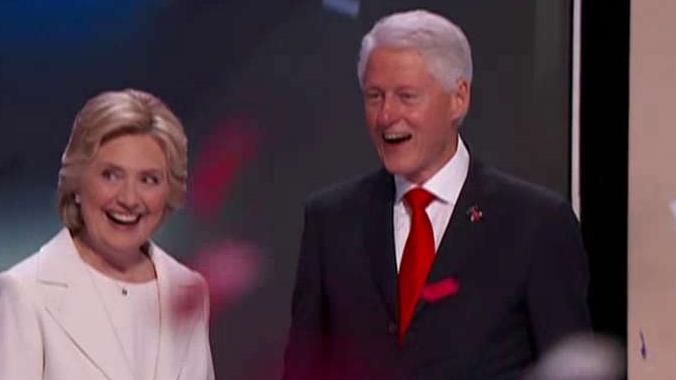 Continue Reading Below
Advertisement
The former president's conference attendance comes as his wife is nearing the home stretch of her 2016 presidential campaign against GOP challenger Donald Trump. The move raised some eyebrows among the attendees at the event held in Jackson Hole, Wyoming. The Clintons have come under fire for accepting high-dollar speaking fees from major corporations like Goldman Sachs (NYSE:GS) and Morgan Stanley (NYSE:MS), including those that regularly do business with the federal government and may seek advantages if she wins the 2016 election.
The political couple's charitable organization, the Clinton Foundation, has also landed them in hot water in recent months. Big donors to the charity have been found to have conducted business with the federal government during Hillary's time serving as secretary of state under President Barack Obama.
In January 2014 NantHealth partnered with The Clinton Foundation to launch a computer operating system designed to make it easier for patients to learn and access health care information. In that same month, Soon-Shiong spoke at a health conference organized by The Clinton Foundation, and a year later Bill Clinton spoke at the first Breakthroughs in Medicine & Technology Summit conference, which is now in its second year.
Angel Urena, a spokesman for Bill Clinton, said neither the president nor the Clinton Foundation will receive honorariums for his speech this year. A spokeswoman for Soon-Shiong confirmed Bill Clinton's attendance and said no speakers at the conference will receive speaking fees.
Bill Clinton's name did not appear on the agenda for the conference, which can only be accessed by attendees and organizers of the event. However, attendees were alerted of his pending appearance via an email late last week.
---
More on the 2016 Election