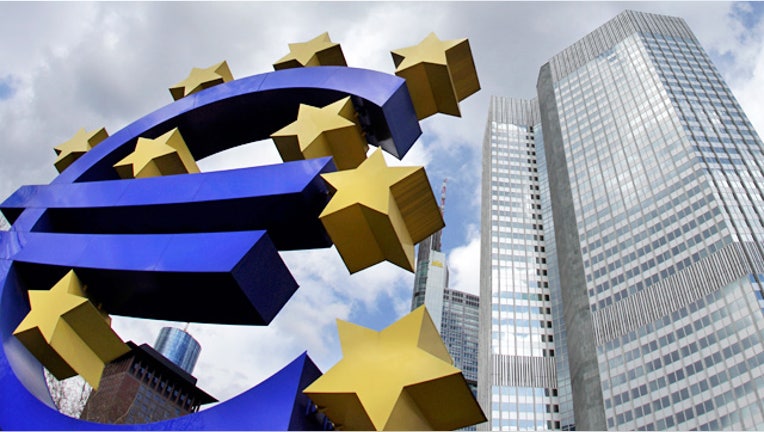 A crackdown on European banks by U.S. regulators that has resulted in a string of huge fines has European Central Bank officials concerned that the stiff penalties could further destabilize Europe's already fragile banking system.
Specifically, ECB officials are worried that banks facing big U.S. fines don't have enough capital on hand to pay the penalties, according to banking officials who spoke to Dow Jones Newswires.
To address those concerns, the ECB is reportedly considering adding elements to Europe's version of bank stress tests to determine whether the biggest European banks are prepared to withstand big penalties levied by U.S. regulators.
Depending on how the new test is administered, it could require European banks to maintain higher capital levels.
The issue has come into stark relief following reports that the U.S. is seeking a $10 billion penalty against big French bank BNP Paribas for routinely violating U.S. sanctions by doing business with outlaw countries such as Iran and Sudan.
The U.S. has increasingly been cracking down on European banks that do a lot of business in the U.S. and have allegedly been flouting U.S. banking laws.
Credit Suisse (NYSE:CS) felt the wrath last month, pleading guilty to criminal charges and accepting a $2 billion fine for helping wealthy Americans evade taxes by hiding money in secret Swiss accounts.
The guilty plea, which was demanded by U.S. regulators, was the first guilty plea by a big bank in more than a decade and a sign that U.S. investigators are getting serious about ending illegal activities by European banks.
U.S. regulators are reportedly seeking a guilty plea from BNP, as well.
In addition to BNP, a handful of other European banks are also under investigation for allegedly breaking the law by conducting transactions for nations facing U.S. sanctions. Other banks are facing scrutiny by U.S. and British investigators for allegedly manipulating benchmark interest rates. There's also a long-running investigation into allegations that some big European banks helped rig currency markets.
Some European regulators have complained that the U.S. fines ignore the fact that European banks are acting within European laws and banking regulations.
In response to the reported BNP fine, Christian Noyer, the governor of the Bank of France, said BNP's alleged actions didn't violate European or French laws.
"We have indeed verified that all the transactions were in line with EU and French rules, regulations and directives," Noyer said at a news conference. "So there have been no breaches."
The European stress tests are being conducted on 124 banks by the ECB and the European Banking Authority with results due in October. Banks that fail will need to raise more capital in case of future losses tied either to another economic downturn or large penalties.